California Historical Landmark 712
Soberanes Adobe
336 Pacific Street
Monterey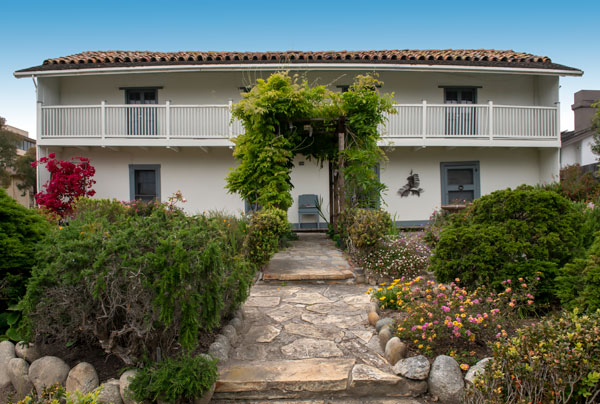 22 November 2012
(Click Photo to Zoom)
Soberanes Adobe
Don José Estrada, who built this adobe in 1830, sold the property to Don Feliciano Soberanes. The adobe was the home of the Soberanes family from 1860 until 1922, when Mr. and Mrs. William O'Donnell acquired the property. Mrs. O'Donnell gave the adobe to the State in 1953.
Citation from California Office of Historic Preservation

The Soberanes Adobe contributes to the Old Town Historic District which is a National Landmark.
We were unable to locate a California historical marker for the Soberanes Adobe.

Historic Adobe Buildings

Some Missing California Plaques
When we visited the following sites, we were unable to locate a California commemorative plaque.
At some sites, it appeared that a California plaque had never been erected. At other sites, there was a base, but the plaque itself was missing. Some sites without California plaques had other historic markers, but they did not note that the site is a California Historical Landmark.