California Historical Landmark 111
Old Emigrant Trail
Bushey Road
Modoc National Forest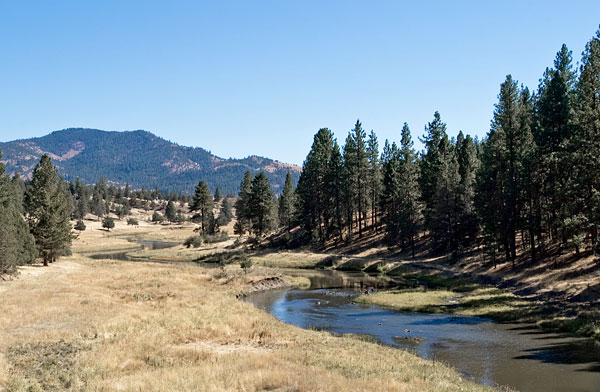 Pit River in Modoc National Forest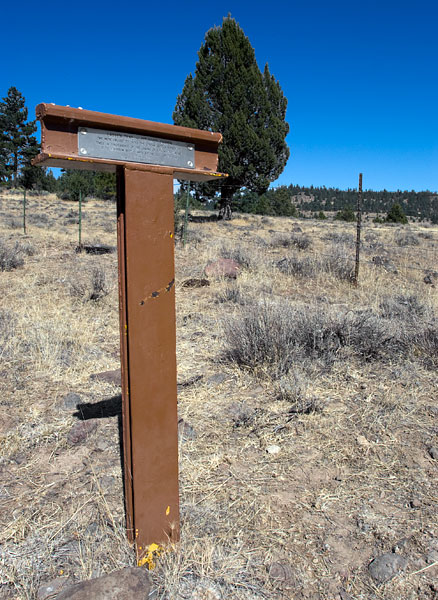 All Photos 23 September 2006
(Click Photos to Zoom)
Lassen Trail - Pit River Canyon
"We were unable to cross the stream quite a number of times, in consequence of the canons of rock which confine it to a narrow bed" - Amos Batchelder, Sep 29, 1849

Near the present Pit River-Happy Camp Road this old pioneer trail, part of one of the earliest roads in northeastern California, is yet easily traced. Trees eight to ten inches in diameter are growing in the old road bed.
Source: California Office of Historic Preservation

Some Missing California Plaques
When we visited the following sites, we were unable to locate a California commemorative plaque.
At some sites, it appeared that a California plaque had never been erected. At other sites, there was a base, but the plaque itself was missing. Some sites without California plaques had other historic markers, but they did not note that the site is a California Historical Landmark.