California Historical Landmark 713
Gutiérrez Adobe
590 Calle Principal
Monterey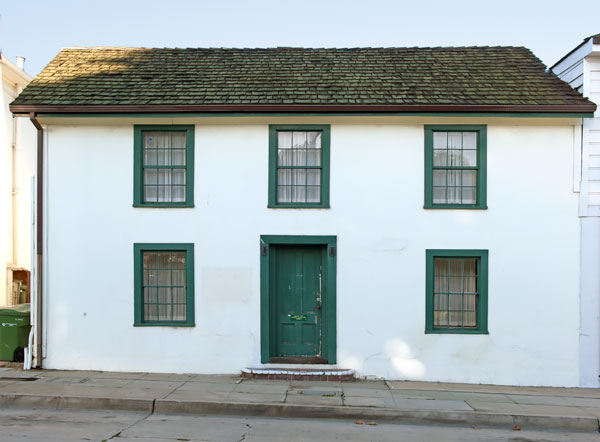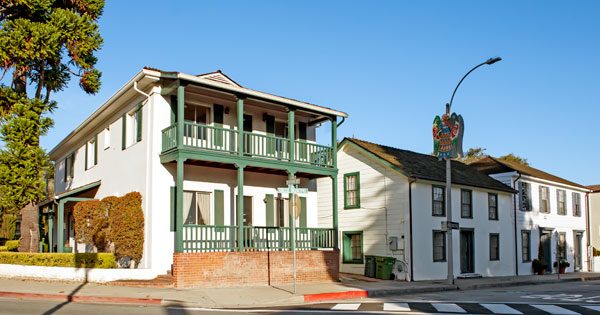 22 November 2012
(Click Photo to Zoom)
Gutiérrez Adobe
In 1841 the municipality of Monterey granted a lot to Joaquín Gutiérrez where he and his wife, Josefa, built an adobe home. The house has been donated to the State by the Monterey Foundation.
Citation from California Office of Historic Preservation

We were unable to locate a California historical marker.

Historic Adobe Buildings

Some Missing California Plaques
When we visited the following sites, we were unable to locate a California commemorative plaque.
At some sites, it appeared that a California plaque had never been erected. At other sites, there was a base, but the plaque itself was missing. Some sites without California plaques had other historic markers, but they did not note that the site is a California Historical Landmark.