California Historical Landmark 351
Vásquez House
546 Dutra Street
Monterey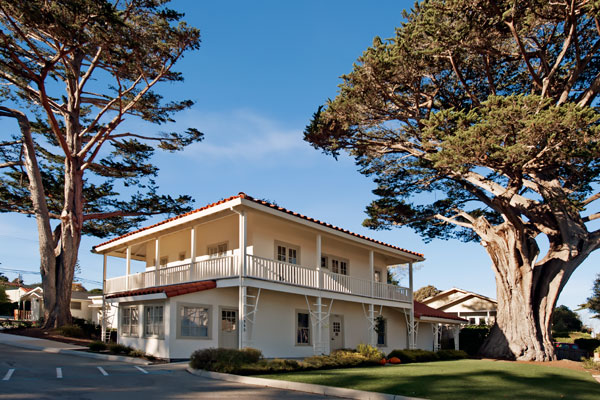 22 November 2012
(Click Photo to Zoom)
Vásquez House
This adobe house was occupied by a sister of Tiburcio Vásquez, the colorful Monterey bandit of the 1870s.
Citation from California Office of Historic Preservation

We were unable to locate a California historical marker for the Vásquez House.

Historic Adobe Buildings

Some Missing California Plaques
When we visited the following sites, we were unable to locate a California commemorative plaque.
At some sites, it appeared that a California plaque had never been erected. At other sites, there was a base, but the plaque itself was missing. Some sites without California plaques had other historic markers, but they did not note that the site is a California Historical Landmark.