California Historical Landmark 117
Brown Home
135 Main Street
Red Bluff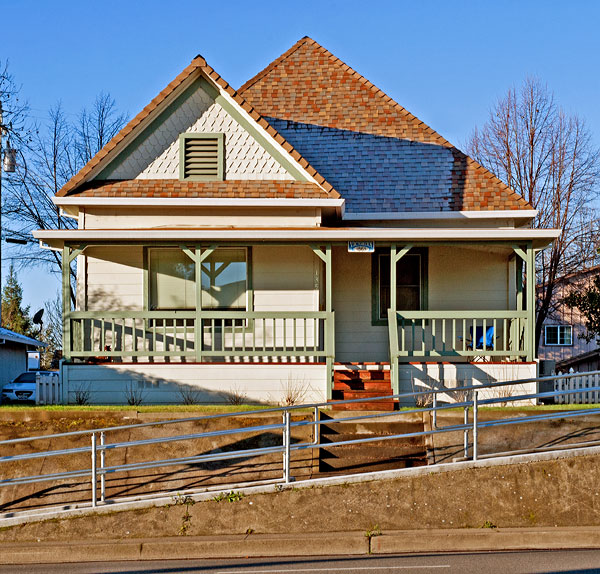 20 February 2011
(Click Photo to Zoom)
Brown Home
In 1864 the widow of John Brown, the famous abolitionist of Harpers Ferry, came to Red Bluff with her children. So great was the admiration for John Brown in that area that a considerable sum of money was raised to provide his widow and children with a home. Mrs. Brown lived there until the summer of 1870, when she and her children moved to Humboldt County.
Citation from California Office of Historic Preservation

Some Missing California Plaques
When we visited the following sites, we were unable to locate a California commemorative plaque.
At some sites, it appeared that a California plaque had never been erected. At other sites, there was a base, but the plaque itself was missing. Some sites without California plaques had other historic markers, but they did not note that the site is a California Historical Landmark.