California Historical Landmark 114
Old Mission Reservoir
Eastwood Park
Ventura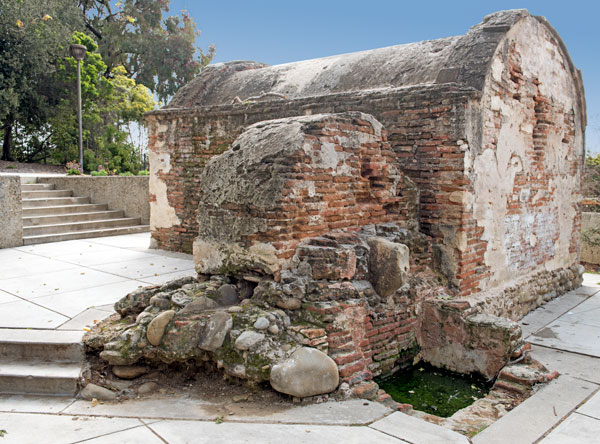 14 March 2017
(Click Photo to Zoom)
Old Mission Reservoir
Part of the mission water system for Mission San Buenaventura, this was the settling tank or receiving reservoir from which water was distributed to the church and to the few Spanish families who lived near the mission.
Citation from California Office of Historic Preservation

We were unable to locate a California historical marker for the Old Mission Reservoir.

Some Missing California Plaques
When we visited the following sites, we were unable to locate a California commemorative plaque.
At some sites, it appeared that a California plaque had never been erected. At other sites, there was a base, but the plaque itself was missing. Some sites without California plaques had other historic markers, but they did not note that the site is a California Historical Landmark.