California Historical Landmark 721
Hill-Carrillo Adobe
11 East Carrillo Street
Santa Barbara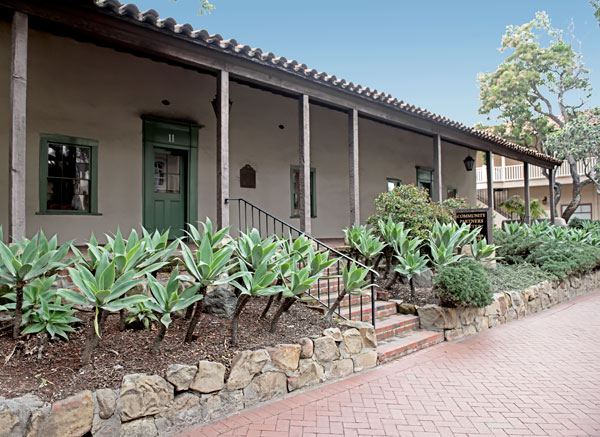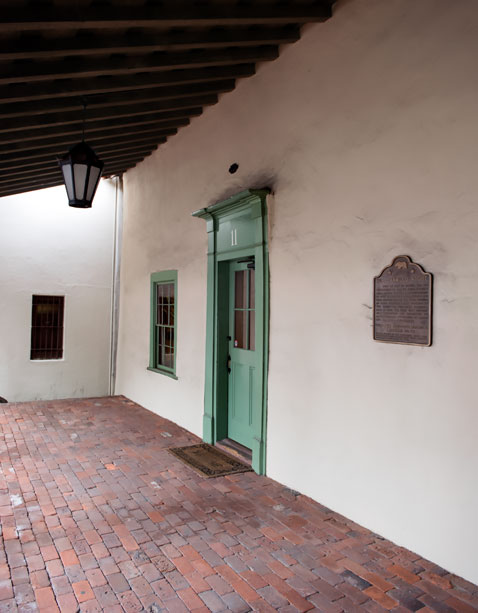 14 March 2017
(Click Photos to Zoom)
Hill-Carrillo Adobe
Built in 1826 by Daniel Hill of Massachusetts for his bride Rafaela Luisa Ortega y Olivera, granddaughter of José Francisco Ortega, founder and first commandante of the Royal Presidio of Santa Barbara. Later occupied by the family of Guillermo Carrillo. Here in 1850, the first City Council met. Preserved and presented to Santa Barbara Foundation by Major and Mrs. Max C. Fleischmann.
California Registered Historical Landmark No. 721
Plaque placed by the California State Park Commission in cooperation with Santa Barbara Foundation November 29, 1960.

Official California Registered Historical Landmark plaques are made of bronze and have a standard design which includes a bear and two stars. The plaques typically have a landscape aspect. This is the only bear plaque we have encountered with a portrait orientation.

The Hill-Carrillo Adobe is also
National Register listing #86000778
.

Historic Adobe Buildings