California Historical Landmark 364
Site of Santa Margarita Asistencia
9000 Yerba Buena Ave
Santa Margarita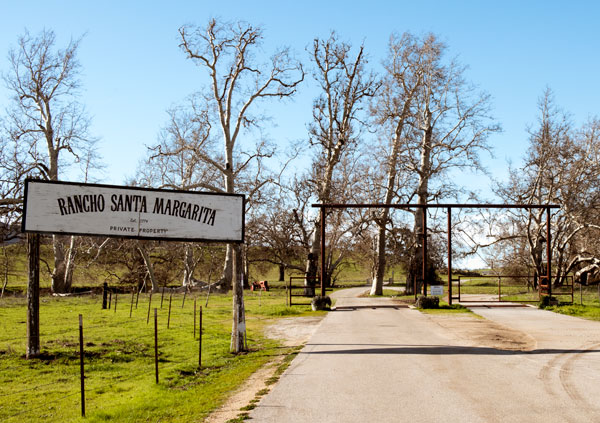 11 March 2017
(Click Photo to Zoom)
Site of Santa Margarita Asistencia
This asistencia served as an outpost or chapel and storehouse for Mission San Luís Obispo. Here the mission padres and the Indians carried on extensive grain cultivation.
Citation from California Office of Historic Preservation

This California landmark is on private property. We were unable to locate a California historical marker.
The Santa Margarita Ranch can be booked for private events and occasionally hosts public events. According to the ranch website:
"The Asistencia building is regarded as the first stone-and-mortar structure built in California. The Asistencia served as a farmhouse, granary, chapel and lodging quarters during the Mission Period. Today, the original building is covered by a protective barn, but the impressive stone walls still stand."
Other historic structures on the ranch are a Wells Fargo stagecoach office, an adobe ranch house and remnants of the original El Camino Real.

Some Missing California Plaques
When we visited the following sites, we were unable to locate a California commemorative plaque.
At some sites, it appeared that a California plaque had never been erected. At other sites, there was a base, but the plaque itself was missing. Some sites without California plaques had other historic markers, but they did not note that the site is a California Historical Landmark.