California Historical Landmark 108
Battle of Land's Ranch
State Route 139 and County Road 114
Modoc National Forest
Year 1872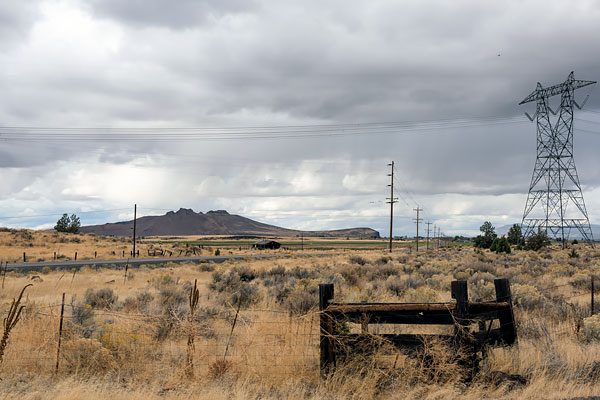 Old Alturas Highway Near State Route 139
The Battle of Land's Ranch probably took place near here.
17 October 2016
(Click Photo to Zoom)
Battle of Land's Ranch
One of the engagements of the Modoc War took place on December 21, 1872, on what was then known as the Land's Ranch. Army supply wagons, escorted by cavalrymen, had reached camp in safety, but several of the soldiers who had dropped behind were suddenly attacked by Indians hiding among the rocks above the road. Two men were killed and several wounded.
Citation from California Office of Historic Preservation

We could not find a marker for the Battle of Land's Ranch.

Some Missing California Plaques
When we visited the following sites, we were unable to locate a California commemorative plaque.
At some sites, it appeared that a California plaque had never been erected. At other sites, there was a base, but the plaque itself was missing. Some sites without California plaques had other historic markers, but they did not note that the site is a California Historical Landmark.