California Historical Landmark 515
Don Salvio Pacheco Adobe
1870 Adobe Street
Concord
Built 1835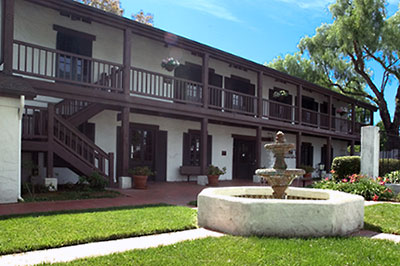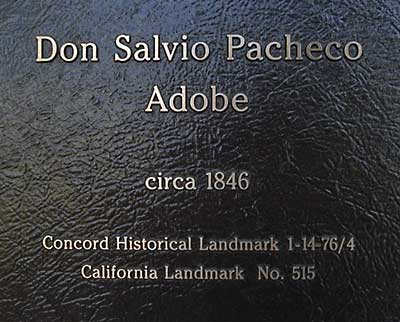 6 June 2006
(Click Photos to Zoom)
Don Salvio Pacheco Adobe
In 1834 Don Salvio Pacheco was awarded a grant called Monte del Diablo and on June 24, 1835 completed this two-story adobe, the first building to be erected in this valley. Don Salvio gave the land surrounding this adobe to the refugees of the earthquake-flood of 1868, and the community became known as Concord.
Citation from California Office of Historic Preservation

We were unable to locate a bear flag plaque for this landmark. Here's a list of other California Historical Landmarks which had no bear flag plaque when we visited them.

Historic Adobe Buildings