California Historical Landmark 89
Parrott Granite Block Site
Northwest Corner of Montgomery and California Streets
Built 1852
Demolished 1926
Parrott Block Site
The Parrott Block was erected in 1852 by John Parrott, an importer and banker. The three-story building, built by Chinese labor, was of granite blocks brought from China. The 1906 earthquake and fire did little damage to the building, which soon thereafter reopened for business. In 1926 it was demolished to make way for the Financial Center Building.
Citation from California Office of Historic Preservation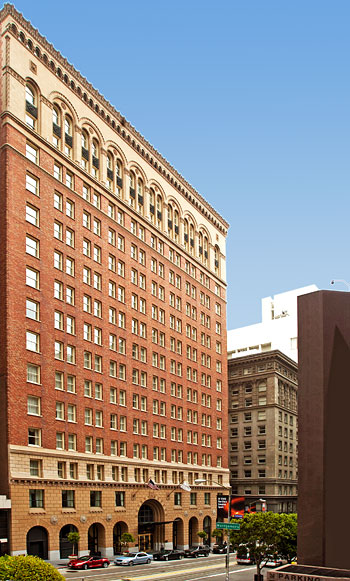 Omni Hotel
Formerly Known As Financial Center Building
Northwest Corner of Montgomery and California
15 June 2008
(Click Photo to Zoom)
The Parrott Black, which survived the 1906 Earthquake and Fire, was razed twenty years later and replaced by the Financial Center Building. The Financial Center Building was converted into an Omni Hotel in 2002.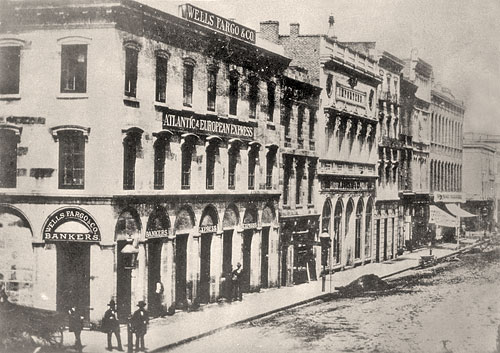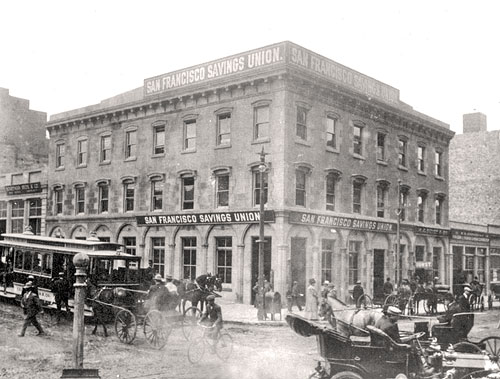 We were unable to locate a commemorative marker for the
Parrott Block
.
Some Missing California Plaques
When we visited the following sites, we were unable to locate a California commemorative plaque.
At some sites, it appeared that a California plaque had never been erected. At other sites, there was a base, but the plaque itself was missing. Some sites without California plaques had other historic markers, but they did not note that the site is a California Historical Landmark.