California Historical Landmark 361
Old Lobero Theatre
33 East Canon Perdido Street
Santa Barbara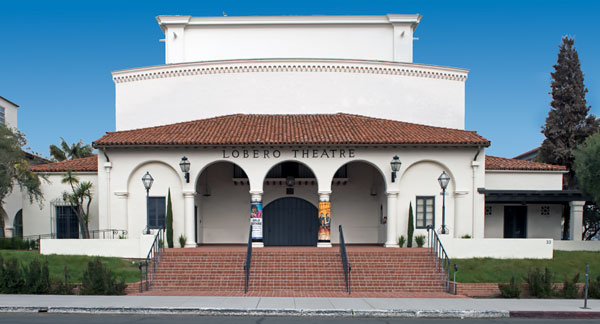 14 March 2017
(Click Photo to Zoom)
Old Lobero Theatre
José Lobero opened the region's first legitimate theatre on this site on February 22, 1873. For many years the old theatre was the center of social life in Santa Barbara. A new Lobero Theatre, opened in 1924 on the same site, continues to serve the cultural interests of the area.
Citation from California Office of Historic Preservation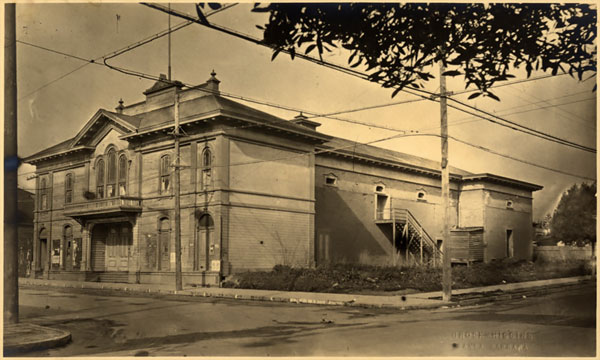 Photograph c1900 Courtesy of California State Library
(Click Photo to Zoom)
View of deteriorating colonial-style Lobero theater. The former school house became an opera house, established by Jose Lobero in 1873. It was rebuilt Mediterranean-style in 1924.
Source: California State Library

We were unable to locate a California historical marker for the Old Lobero Theatre.

Some Missing California Plaques
When we visited the following sites, we were unable to locate a California commemorative plaque.
At some sites, it appeared that a California plaque had never been erected. At other sites, there was a base, but the plaque itself was missing. Some sites without California plaques had other historic markers, but they did not note that the site is a California Historical Landmark.