California Historical Landmark 605
Sacramento Union Site
121 J Street
Sacramento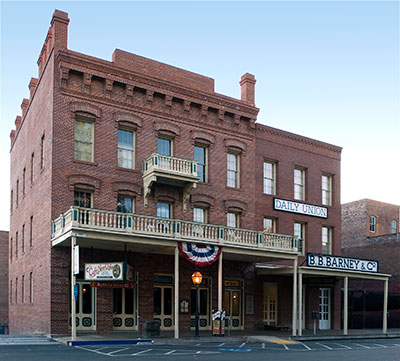 12 August 2006
(Click Photo to Zoom)
Sacramento Union Site
Erected in 1851, this structure was occupied by the Sacramento Union in 1852. The newspaper began its career March 19, 1851 at 21 J Street, Sacramento.
Citation from California Office of Historic Preservation

The Sacramento Union Site contributes to the
Old Sacramento Historic District
which is a National Historic Landmark.
We were unable to locate a bear flag plaque for the Sacramento Union Site. Here's a list of other California Historical Landmarks which had no bear flag plaque when we visited them.