California Historical Landmark 125
Evans and Bailey Fight
Centerville Road
Canby
Year 1861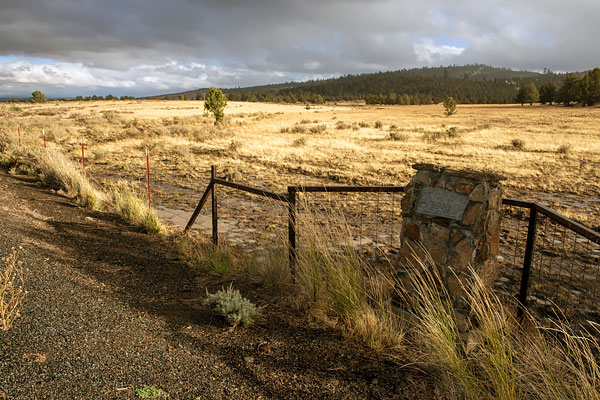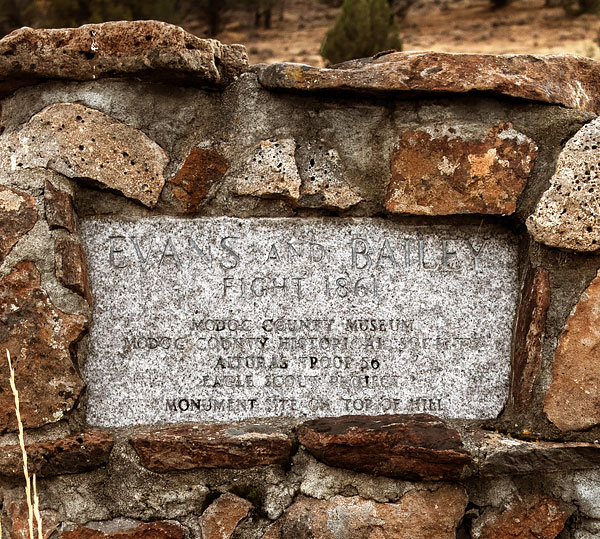 17 October 2016
(Click Photos to Zoom)
Evans and Bailey
Fight 1861
Modoc County Museum
Modoc County Historical Society
Alturas Troop 56
Eagle Scout Project
Monument Site on Top of Hill

S. D. Evans, Sr. and Joe Bailey, stockmen from Rogue River Valley, Oregon, and 16 of their employees were driving 900 head of beef cattle from Roseburg to the mines at Virginia City, Nevada when they were attacked by Indians and the two owners killed.
Source: California Office of Historic Preservation

Some Missing California Plaques
When we visited the following sites, we were unable to locate a California commemorative plaque.
At some sites, it appeared that a California plaque had never been erected. At other sites, there was a base, but the plaque itself was missing. Some sites without California plaques had other historic markers, but they did not note that the site is a California Historical Landmark.