California Historical Landmark 755
Corral Hollow
Corral Hollow Road
Near Tracy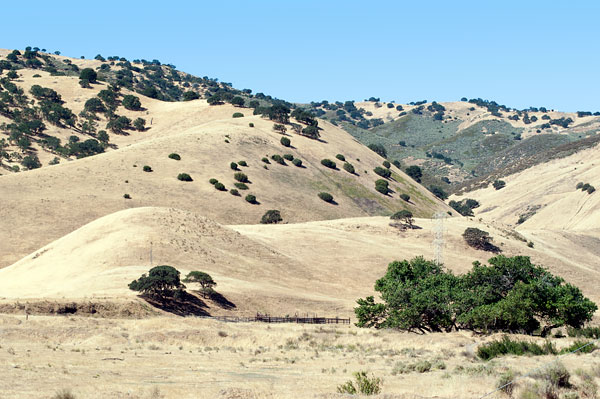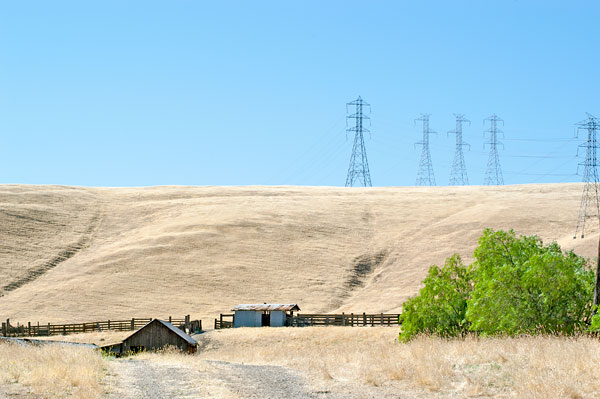 Near Corral Hollow
15 June 2006
(Click Photos to Zoom)
Corral Hollow
The Edward B. Carrell home was built here at the site of an Indian village on El Camino Viejo, an old Spanish trail. Through here passed the '49ers and the first mail to the Tuolumne mines, men and animals received food and drink at Wright's Zink House five hundred yards north of here.
Citation from California Office of Historic Preservation

We were unable to find an historical marker for Corral Hollow.

Some Missing California Plaques
When we visited the following sites, we were unable to locate a California commemorative plaque.
At some sites, it appeared that a California plaque had never been erected. At other sites, there was a base, but the plaque itself was missing. Some sites without California plaques had other historic markers, but they did not note that the site is a California Historical Landmark.