California Historical Landmark 75
Site of Casa de Cota
Twiggs and Congress Streets
San Diego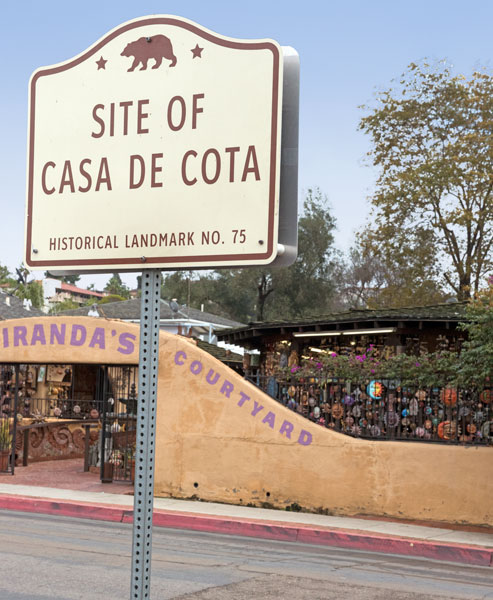 22 December 2016
(Click Photo to Zoom)
Site of Casa de Cota
This adobe is said to have been built about 1835 by Juan or Ramon Cota.
Citation from California Office of Historic Preservation

This house stood for over a century on the corner of Twiggs and Congress Streets before being destroyed by United States Army bulldozers during World War II. (Source: San Diego Historical Society Quarterly, July 1968, Volume 14, Number 3)
We were unable to locate a California historical marker for the Casa de Cota.

Some Missing California Plaques
When we visited the following sites, we were unable to locate a California commemorative plaque.
At some sites, it appeared that a California plaque had never been erected. At other sites, there was a base, but the plaque itself was missing. Some sites without California plaques had other historic markers, but they did not note that the site is a California Historical Landmark.