California Historical Landmark 345
Granville P. Swift Adobe
Old State Highway 99W at Hambright Creek
One Mile North of Orland
Built 1848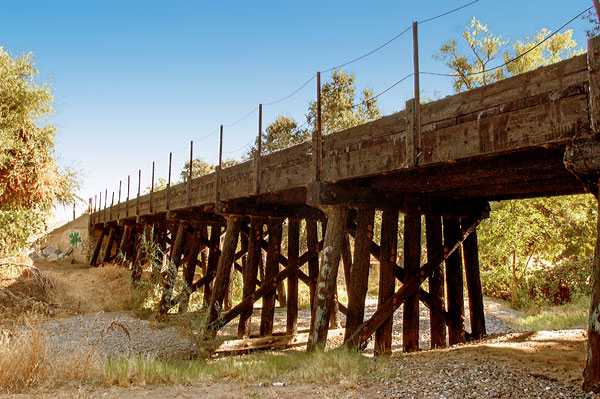 The Swift Adobe stood near this railroad trestle over Hambright Creek. Because the
photograph was taken late in the summer dry season, only a trickle of water
flows in the creek.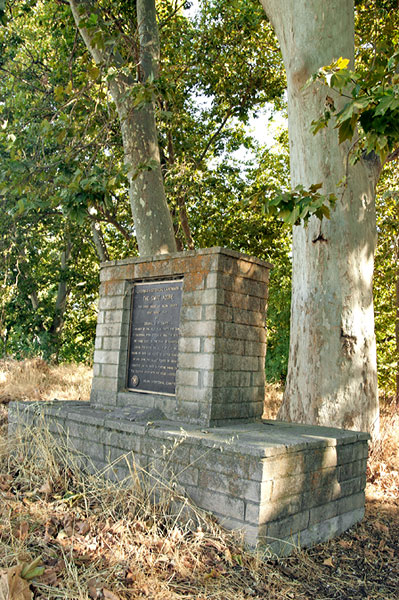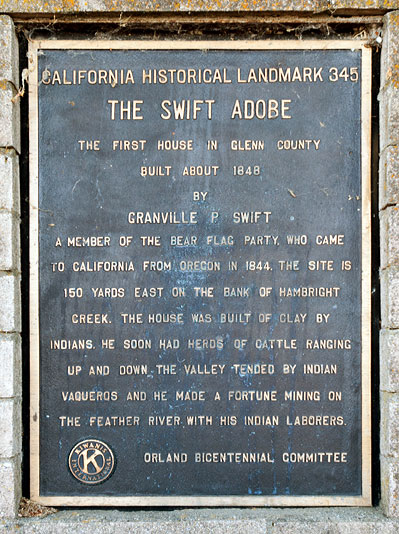 18 September 2006
(Click Photos to Zoom)
California Historical Landmark 345
The Swift Adobe
The First House in Glenn County
Built About 1848 By Granville P. Swift
A member of the Bear Flag Party, who came to California from Oregon in 1844. The site is 150 yards east on the bank of Hambright Creek. The house was built of clay by Indians. He soon had herds of cattle ranging up and down the valley tended by Indian vaqueros and he made a fortune mining on the Feather River with his Indian laborers.
Orland Bicentennial Committee