California Historical Landmark 13
Guillem's Graveyard
Hill Road One Mile South of Rim Road
Lava Beds National Monument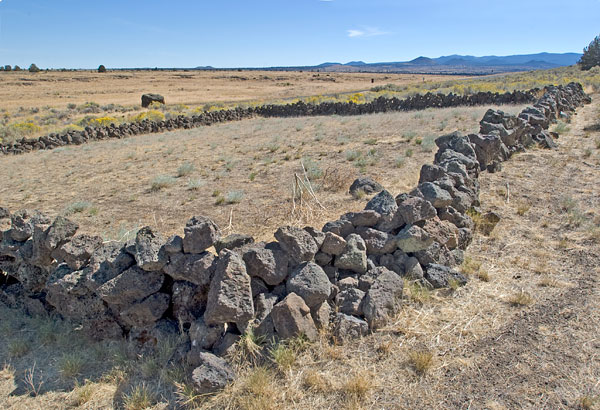 23 September 2006
(Click Photos to Zoom)
Guillem's Graveyard
Almost 100 soldiers killed in action during the Modoc Indian War of 1872-73 were buried here. The bodies were moved to the National Cemetery in Washington, D.C. in the early 1890s.
Citation from California Office of Historic Preservation

We were unable to locate a commemorative marker for Guillem's Graveyard.

Some Missing California Plaques
When we visited the following sites, we were unable to locate a California commemorative plaque.
At some sites, it appeared that a California plaque had never been erected. At other sites, there was a base, but the plaque itself was missing. Some sites without California plaques had other historic markers, but they did not note that the site is a California Historical Landmark.