California Historical Landmark 565
Lassen Grave
Wingfield Road South of Diamond Mountain Golf Club
Honey Lake Valley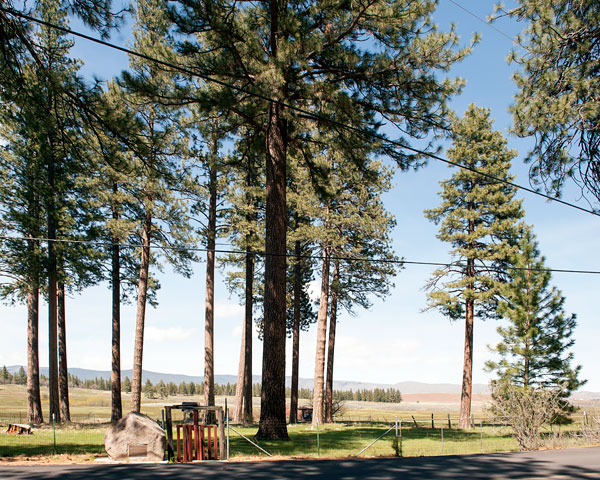 Lassen Gravesite in Honey Lake Valley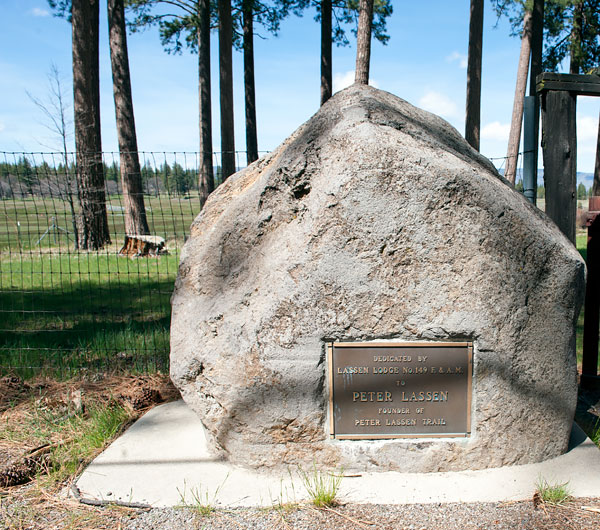 1 May 2010
(Click Photos to Zoom)
Dedicated by Lassen Lodge No. 149 F. & A.M.
to
Peter Lassen
Founder of
Peter Lassen Trail

We were unable to locate a California Bear Flag marker for Lassen Grave. The California Office of Historic Preservation offers the following citation at
ohp.parks.ca.gov
.
Lassen Grave
In memory of Peter Lassen, the pioneer who was killed by the Indians April 27, 1859, at 66 years of age.

Peter Lassen was murdered on 26 April 1859 in the Black Rock Desert as he was traveling to Virginia City to prospect for silver. He was traveling with Edward Clapper was killed in the same incident. The circumstances remain mysterious.
Both Lassen and Clapper were buried where they died.
Lassen's remains were retrieved by a party of Free Masons and reburied here in Honey Lake Valley on 27 November 1859 beneath a majestic Ponderosa pine.
In 1862, the Masonic Lodge placed a ten-foot tall stone marker on Lassen's grave. By the early 1900s, a portion of that monument had deteriorated. In 1917, a new monument was erected next to the old one.
In 1961, the Ponderosa pine was felled after being deemed a hazard to visitors and to the monuments.
The tree was 164 tall and had a circumference of twenty-seven feet at the butt. It was estimated that the tree was six hundred years old and that it may have been the oldest and largest Ponderosa pine in the United States. A section of the tree was placed at the museum in Susanville.
Source: Adapted from Lassen County GenWeb Project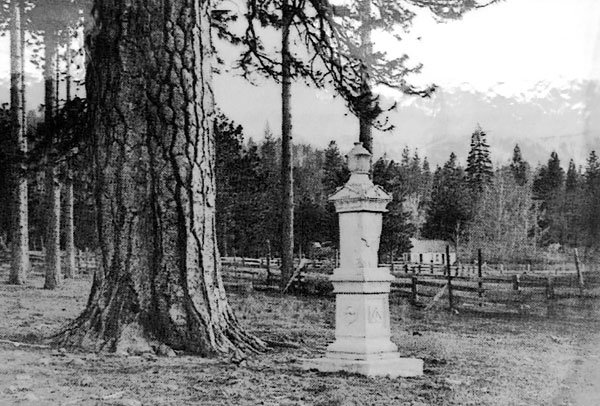 Original Lassen Monument in 1862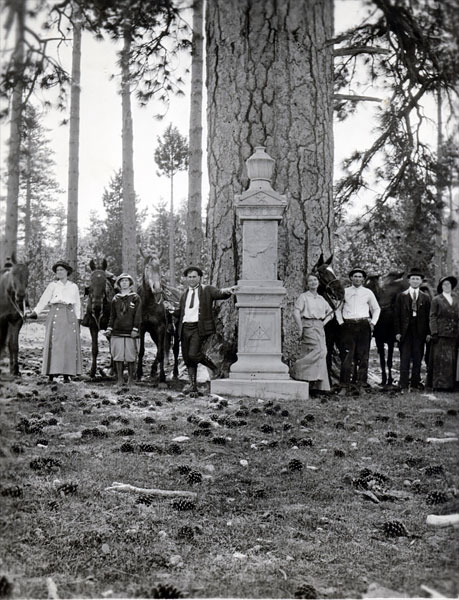 Original Lassen Monument in 1915
Original Lassen Monument on 1 May 2010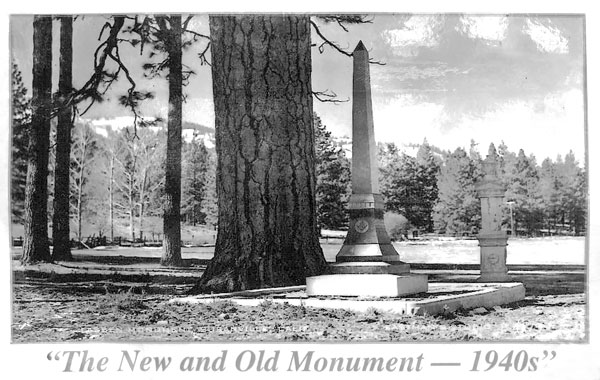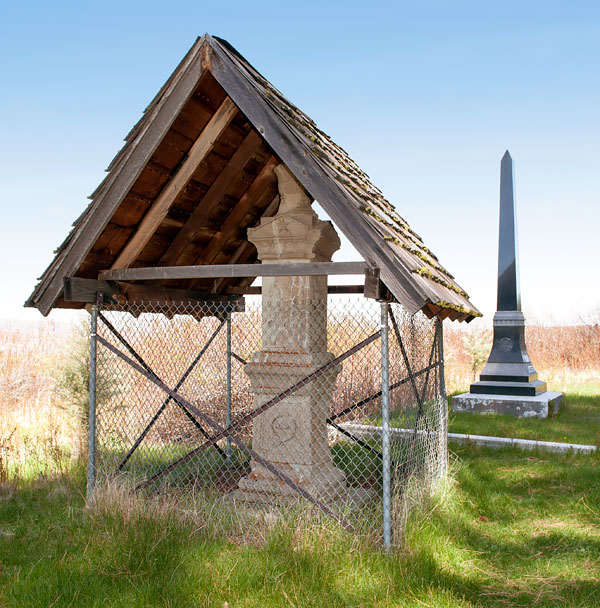 The Old and New Monuments on 1 May 2010

Some Missing California Plaques
When we visited the following sites, we were unable to locate a California commemorative plaque.
At some sites, it appeared that a California plaque had never been erected. At other sites, there was a base, but the plaque itself was missing. Some sites without California plaques had other historic markers, but they did not note that the site is a California Historical Landmark.