California Historical Landmark 12
William B. Ide Adobe
21659 Adobe Road
Red Bluff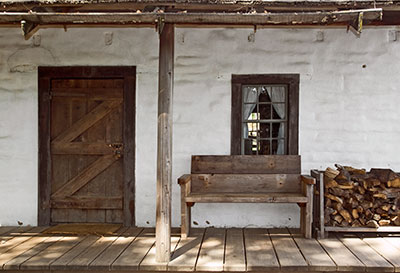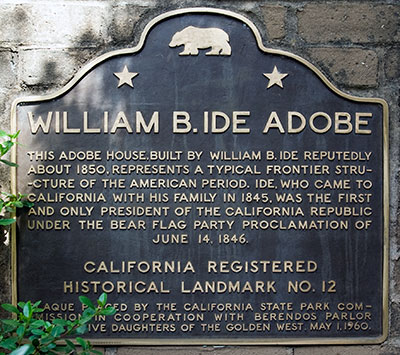 18 September 2006
(Click Photos to Zoom)
William B. Ide Adobe
This adobe house, built by William B. Ide reputedly about 1850, represents a typical frontier structure of the American period. Ide, who came to California with his family in 1845, was the first and only President of the California Republic under the Bear Flag Party Proclamation of June 14, 1846.
California Registered Historical Landmark No. 12
Plaque placed by the California State Park Commission in cooperation with Berendos Parlor of the Native Daughters of the Golden West, May 1, 1960.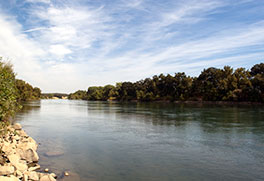 The Sacramento River
Flows Past the Ide Adobe