California Historical Landmark 139
St. James Episcopal Church
North Washington and Elkin Streets
Sonora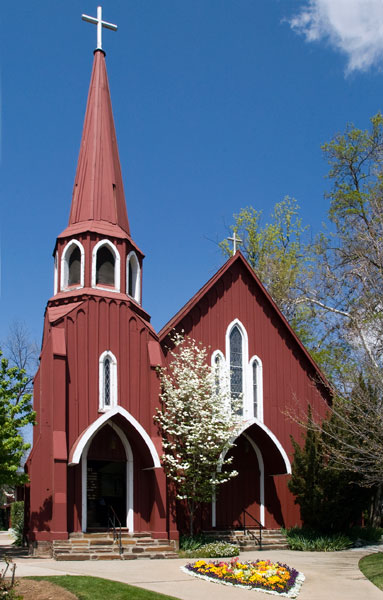 14 April 2008
(Click Photo To Zoom)
St. James Episcopal Church
The seventh parish of the Protestant Episcopal Church in California, St. James is the oldest Episcopal Church building in the state. The first services were held in the church on October 4, 1859, and it was consecrated by Rt. Rev. Wm. Ingraham Kip in 1870.
Citation from California Office of Historic Preservation

We were unable to locate a commemorative plaque for St. James Episcopal Church.

Some Missing California Plaques
When we visited the following sites, we were unable to locate a California commemorative plaque.
At some sites, it appeared that a California plaque had never been erected. At other sites, there was a base, but the plaque itself was missing. Some sites without California plaques had other historic markers, but they did not note that the site is a California Historical Landmark.