California Historical Landmark 595
Eagle Theatre
925 Front Street
Sacramento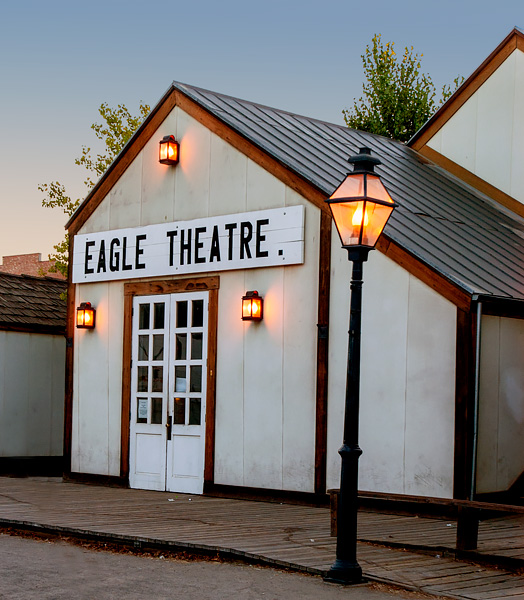 12 August 2006
(Click Photo to Zoom)
Eagle Theatre
This is the site of the first building in California constructed as a theater in 1849. The theater was reconstructed in 1974.
Citation from California Office of Historic Preservation

The Eagle Theatre contributes to the
Old Sacramento Historic District
which is a National Historic Landmark.
We were unable to locate a bear flag plaque for the Eagle Theatre. Here's a list of other California Historical Landmarks which had no bear flag plaque when we visited them.