California Historical Landmark 758
Fort Janesville
Main Street
Janesville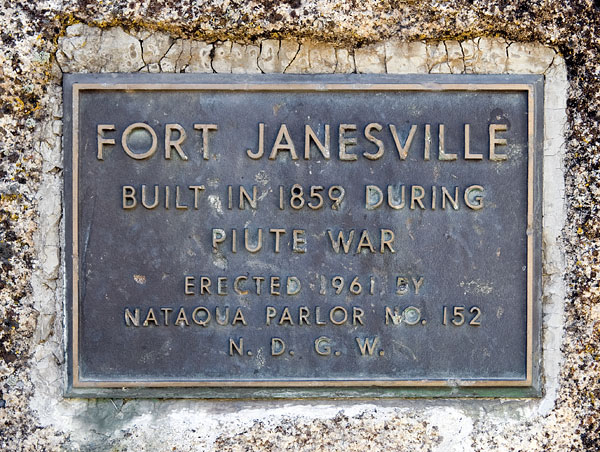 1 May 2010
(Click Photos to Zoom)
Fort Janesville
Built in 1859 during the Piute War
Erected 1961 by Nataqua Parlor No. 152
N. D. G. W.

We were unable to locate a California Bear Flag marker for Fort Janesville. The California Office of Historic Preservation offers the following citation at
ohp.parks.ca.gov
.
Fort Janesville
Thoroughly terrified by 'The Ormsby Massacre,' the people of Honey Lake valley built themselves a stockade for protection from an Indian attack that never materialized.

Some Missing California Plaques
When we visited the following sites, we were unable to locate a California commemorative plaque.
At some sites, it appeared that a California plaque had never been erected. At other sites, there was a base, but the plaque itself was missing. Some sites without California plaques had other historic markers, but they did not note that the site is a California Historical Landmark.