California Historical Landmark 18
Petaluma Adobe
3325 Adobe Road
Petaluma
Built 1834-1844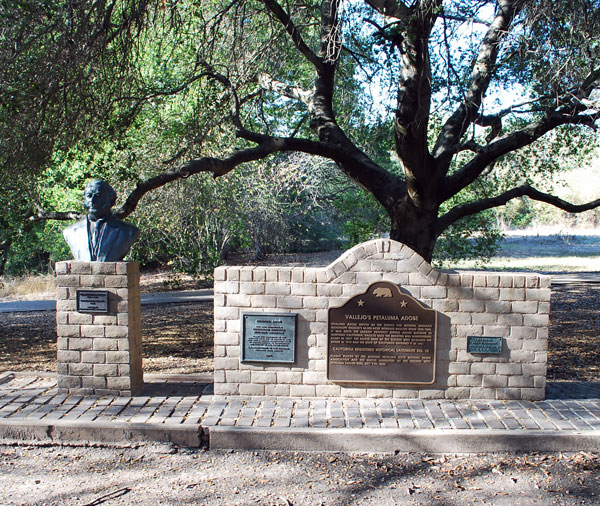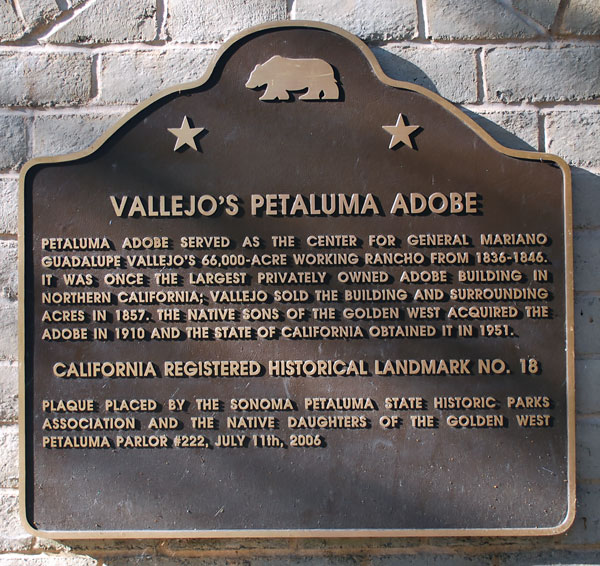 5 November 2014
Photos Courtesy Bill Bodden, Redmond, Oregon
(Click Photos to Zoom)
Vallejo's Petaluma Adobe
Petaluma Adobe served as the center for General Mariano Guadalupe Vallejo's 66,000-acre working rancho from 1836-1846. It was once the largest privately owned adobe building in northern California; Vallejo sold the building and surrounding acres in 1857. The Native Sons of the Golden West Acquired the adobe in 1910 and the State of California obtained it in 1951.
California Registered Historical Landmark No. 18
Plaque placed by the Sonoma Petaluma State Historic Parks Association and the Native Daughters of the Golden West Petaluma Parlor #222, July 11, 2006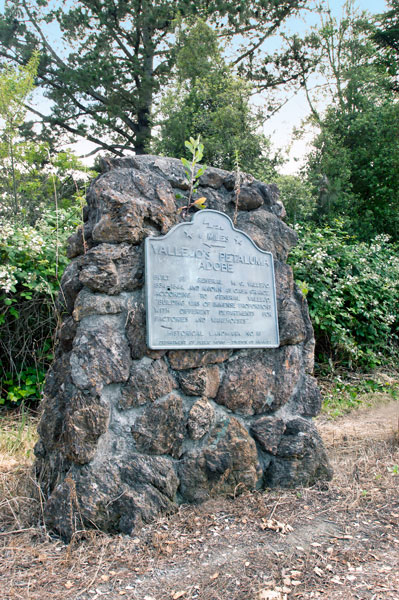 This marker is located six miles west of the Petaluma
Adobe near the intersection of Old Redwood Highway and
Adobe Road.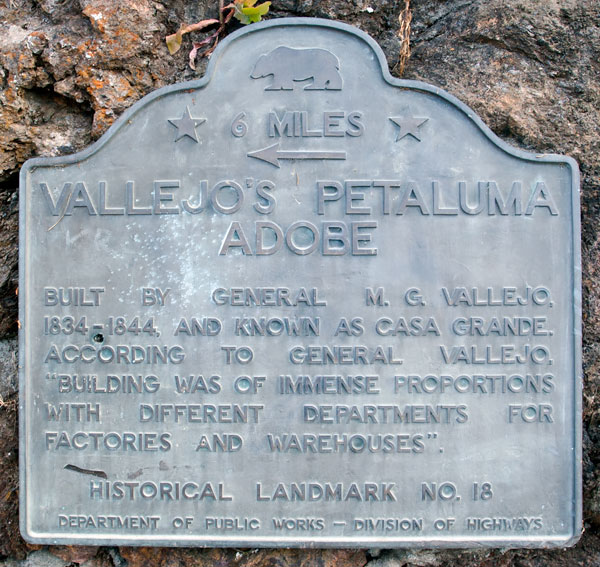 26 May 2005
(Click Photos to Zoom)
6 Miles
<----
Vallejo's Petaluma Adobe
Built by General M. G. Vallejo, 1834-1844, and known as Casa Grande. According to General Vallejo, "building was of immense proportions with different departments for factories and warehouses."
Historical Landmark No. 18
Department of Public Works - Division of Highways

Vallejo's Petaluma Adobe is a National Historic Landmark (National Register Listing #70000151).