California Historical Landmark 8
Bloody Point
County Road 104 West of County Road 114
East of Tulelake
Year 1850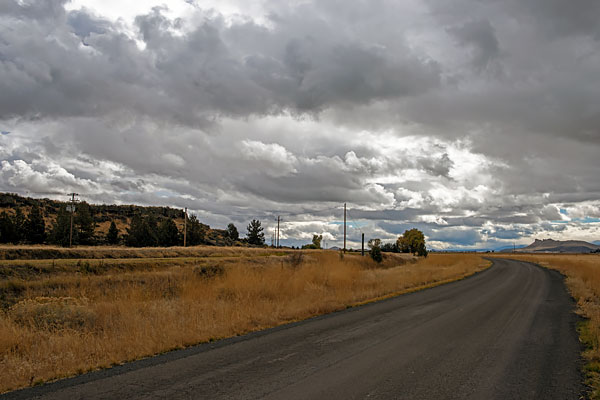 County Road 104 Near Bloody Point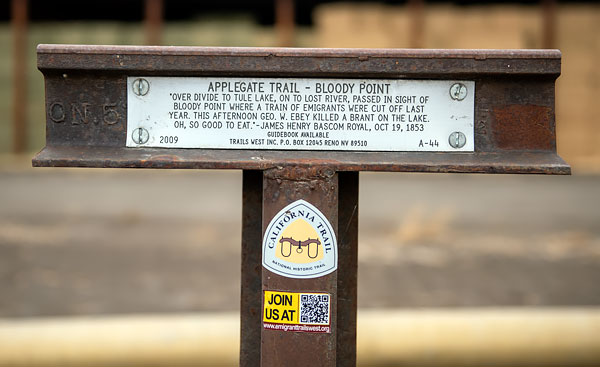 We could not find a California Historical Marker for Bloody Point, but we did find an
Applegate Trail Marker.
17 October 2016
(Click Photos to Zoom)
Bloody Point
In 1850 one of the bloodiest massacres of emigrants ever known on the Oregon Trail occurred here when Modoc Indians killed over 90 men, women, and children in a surprise attack. The following year another large party narrowly escaped the same fate, and the Indians succeeded in killing several smaller parties here.
Citation from California Office of Historic Preservation

Some Missing California Plaques
When we visited the following sites, we were unable to locate a California commemorative plaque.
At some sites, it appeared that a California plaque had never been erected. At other sites, there was a base, but the plaque itself was missing. Some sites without California plaques had other historic markers, but they did not note that the site is a California Historical Landmark.