California Historical Landmark 293
Crabtree Home
238 Mill Street
Grass Valley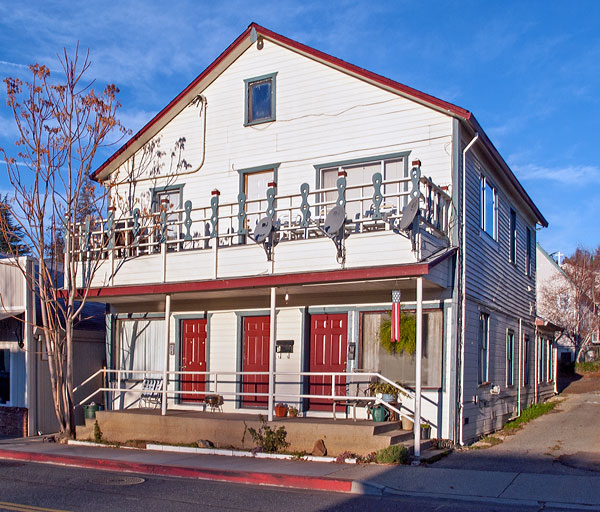 15 December 2005
(Click Photo to Zoom)
Home of Lotta Crabtree
Lotta Crabtree was born in New York in 1847. In 1852-3 the gold fever brought her family to California. Several months after arriving in San Francisco, Mrs. Crabtree and Lotta went to Grass Valley and with Mr. Crabtree started a boarding house for miners. It was here that Lotta met Lola Montez, who taught her to sing and dance. In Scales, Plumas County, Lotta made her first public appearance, which led to a successful career on stage here and abroad.
Citation from California Office of Historic Preservation

Some Missing California Plaques
When we visited the following sites, we were unable to locate a California commemorative plaque.
At some sites, it appeared that a California plaque had never been erected. At other sites, there was a base, but the plaque itself was missing. Some sites without California plaques had other historic markers, but they did not note that the site is a California Historical Landmark.