California Historical Landmark 415
Willms Ranch
Willms Road
Near Knights Ferry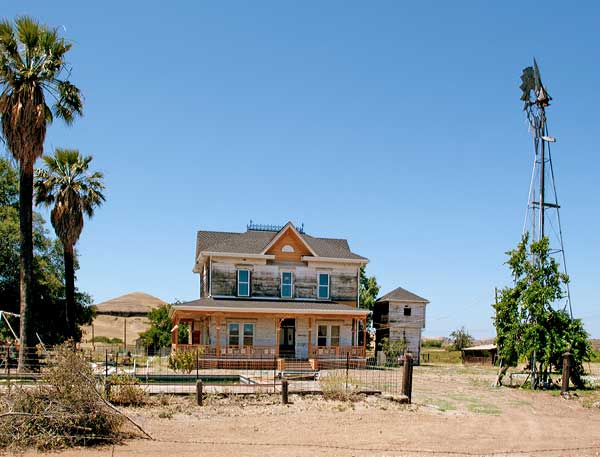 21 June 2009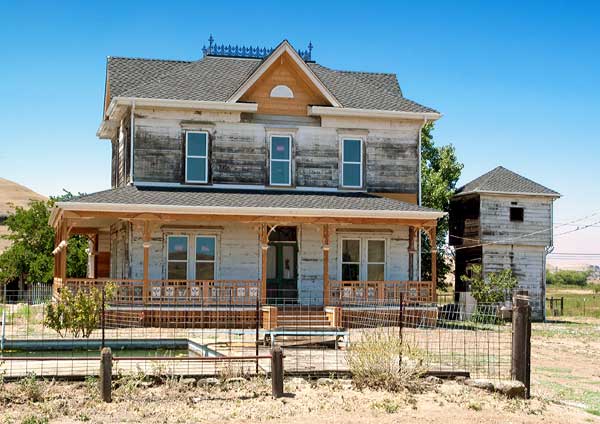 21 June 2009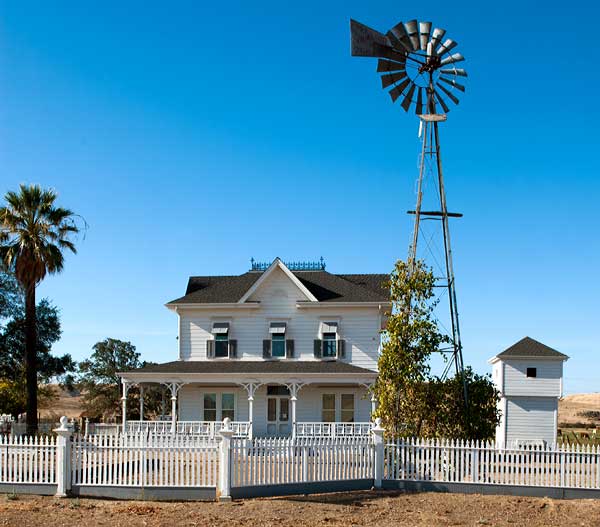 28 October 2012
(Click Photos to Zoom)
The Willms Ranch
Arriving in California October 12, 1849, John R. Willms and John H. Kappelmann engaged in the hotel and butcher businesses in Buena Vista, in what is now Stanislaus County. They bought up mining claims and settler's claims until, by 1852, they had a tract of 3,600 acres. The 'KW' brand was the first in Tuolumne County in 1852. After the death of Kappelmann, Willms carried on alone, and the ranch has been owned by the Willms family ever since.
Citation from California Office of Historic Preservation

When we visited the Willms Ranch in 2009, we were unable to locate a commemorative plaque, but we did see a posted notice which read in part: "Willms Ranch State Landmark No. 415 is a California State Historical Landmark being renovated by New Interiors of Manteca."
When we passed the Willms Ranch again in 2012, we saw that the renovation was a spectacular success.

Some Missing California Plaques
When we visited the following sites, we were unable to locate a California commemorative plaque.
At some sites, it appeared that a California plaque had never been erected. At other sites, there was a base, but the plaque itself was missing. Some sites without California plaques had other historic markers, but they did not note that the site is a California Historical Landmark.