California Historical Landmark 110
Canby's Cross Commemorative Plaque
Highway 139 and County Road 120
Newell
Years 1872-1873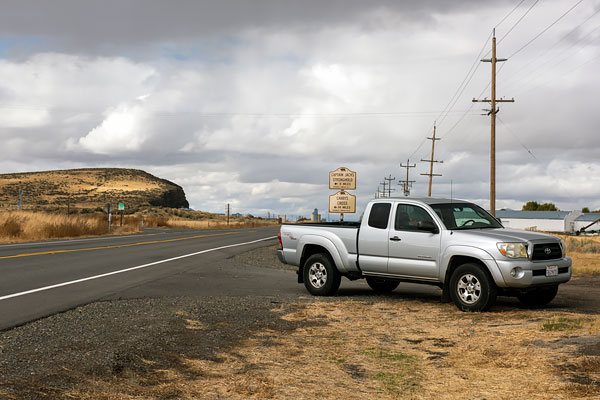 The markers are on State Route 139 in Modoc County.
The sites are in Lava Beds National Monument in Siskiyou County.
17 October 2016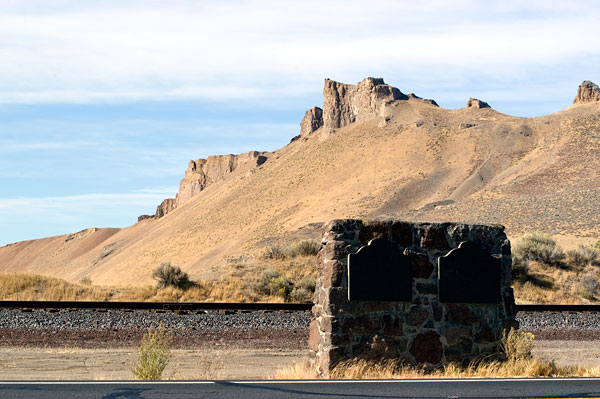 Commmeorative Plaques for Captain Jack's Stronghold and Canby's Cross
23 September 2006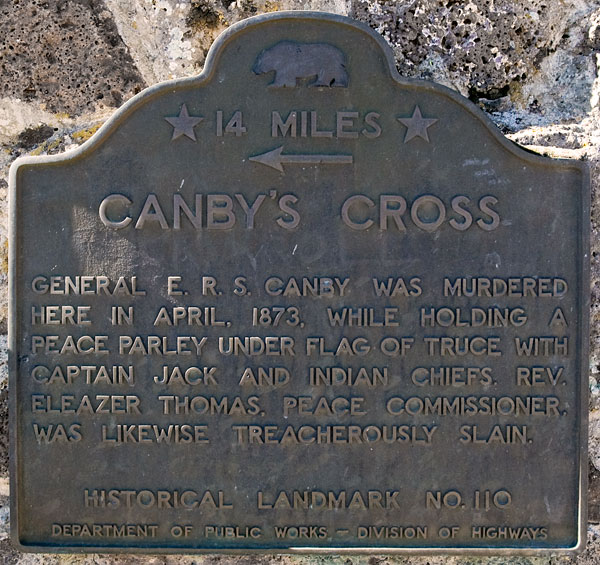 23 September 2006
(Click Photos to Zoom)
Canby's Cross
General E.R.S. Canby was murdered here in April, 1873, while holding a peace parley under [a] flag of truce with Captain Jack and Indian chiefs. Rev. Eleazer Thomas, peace commissioner, was likewise treacherously slain.
Historical Landmark No. 110
Department of Public Works - Division of Highways