California Historical Landmark 109
Chimney Rock
US 395 North of Old Cederville Road
XL Ranch Indian Reservation
Built 1871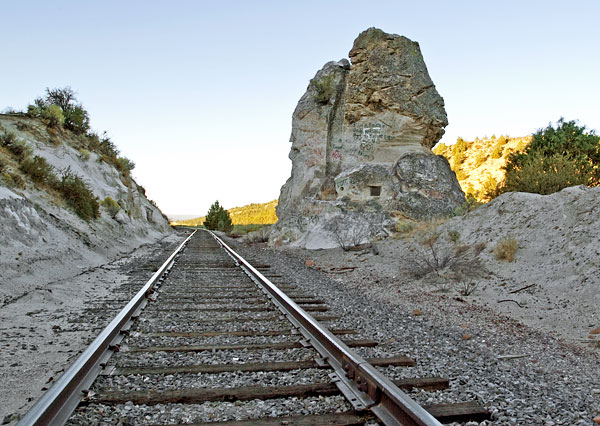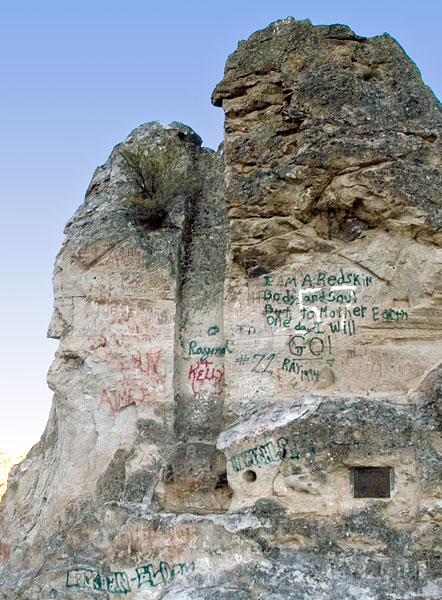 23 September 2006
(Click Photos to Zoom)
Chimney Rock
Site of pioneer cabin built by Thomas A. Denison in 1871.
This marker is dedicated to the pioneers of Modoc County by Alturas Parlor 159
Native Daughters of the Golden West
September 21 1932

The chimney was cut out of the solid rock by Thomas L. Denson, who came west by the way of the Santa Fe Trail in 1852. In 1870 Denson built his cabin, the second building to be erected in the Pit River Valley, alongside a pyramid-shaped rock, cutting the fireplace and flue out of the solid rock itself.