California Historical Landmark 9
Captain Jack's Stronghold Commemorative Plaque
State Route 139 and County Road 120
Newell
Years 1872-1873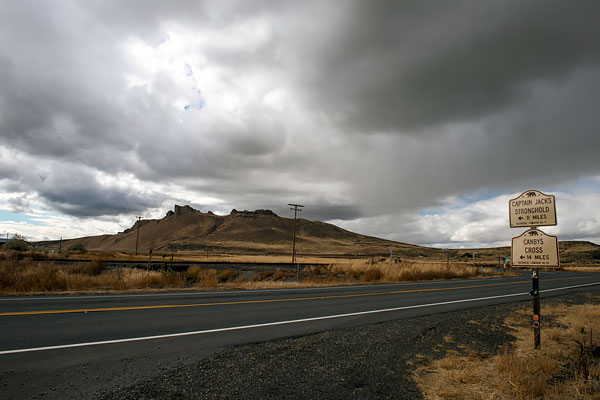 The markers are on State Route 139 in Modoc County.
The sites are in Lava Beds National Monument in Siskiyou County.
17 October 2016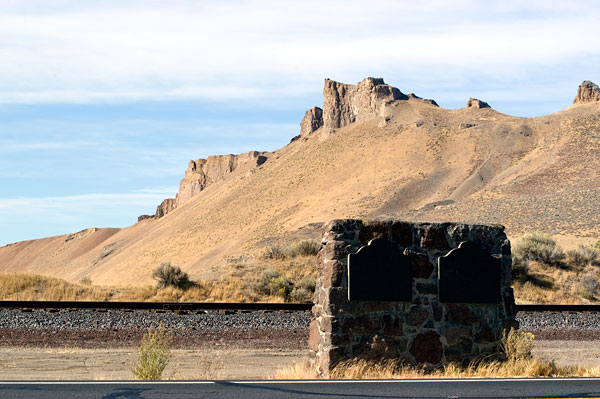 Commmeorative Plaques for Captain Jack's Stronghold and Canby's Cross
23 September 2006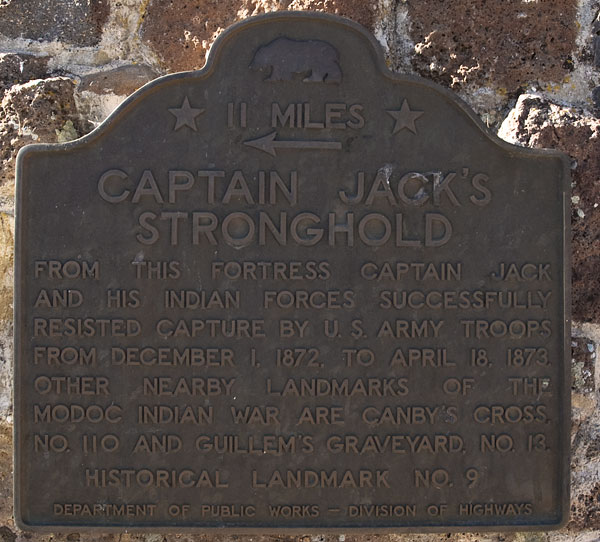 23 September 2006
(Click Photos to Zoom)
Captain Jack's Stronghold
From this fortress Captain Jack and his Indian forces successfully resisted capture by U.S. Army troops from December 1, 1872 to April 18, 1873. Other nearby landmarks are Canby's Cross, No. 110 and Gillem's Graveyard, No. 13.
Historical Landmark No. 9
Department of Public Works - Division of Highways