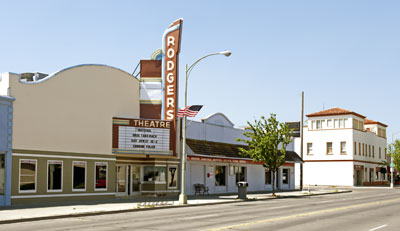 Rodgers Theatre and
Miners Inn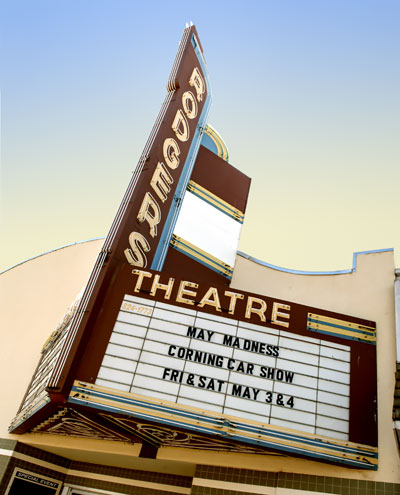 1 May 2013
(Click Photos to Zoom)
Rodgers Theatre
1217 Solano Street
Corning
Opened 1935
Save Rodgers Theatre!!!
The Corning Community Foundation has come together to breathe new life into the Rodgers Theatre in Corning, Ca. Closed in 2005, The theatre has gone through several remodels in order to bring entertainment back to Corning.
Source: Save Rodgers Theatre website

When the Rodgers Theatre closed, it was one of the few surviving single-screen movie theaters in California.