California Historical Landmark 422
Sonora-Mono Road
State Route 108 at Sugar Pine Cutoff
Sugar Pine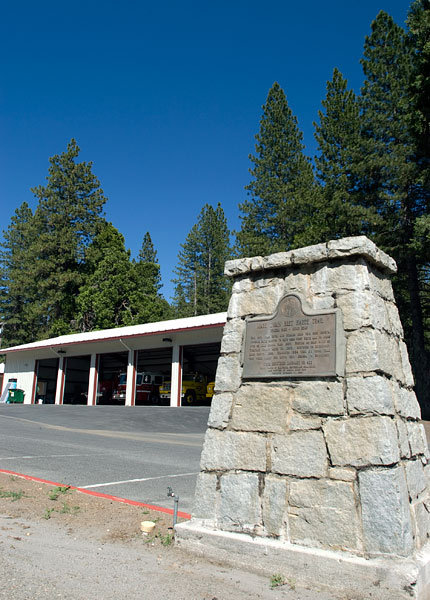 The building in the background houses vehicles for the
Mi-Wuk & Sugar Pine Fire Protection District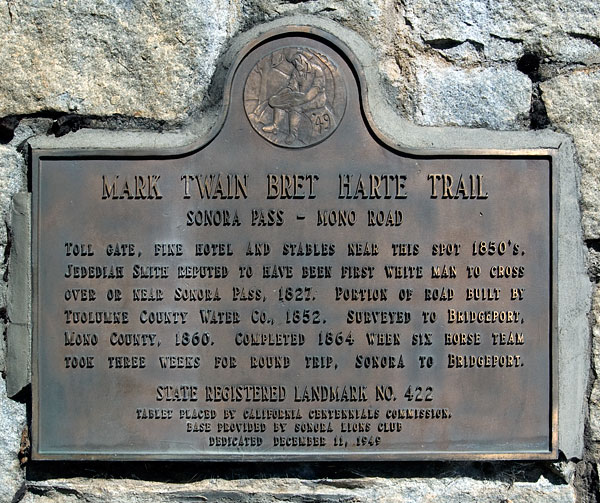 21 June 2009
(Click Photos to Zoom)
Mark Twain Bret Harte Trail
Sonora Pass - Mono Road
Toll gate, fine hotel, and stables near this spot 1850's. Jedediah Smith reputed to have been first white man to cross over or near Sonora Pass, 1827. Portion of road built by Tuolumne County Water Co., 1852. Surveyed to Bridgeport, Mono County, 1860. Completed 1864 when six horse team took three weeks for round trip, Sonora to Bridgeport.
State Registered Landmark No. 422
Tablet placed by California Centennials Commission,
Base provided by Sonora Lions Club
Dedicated December 11, 1949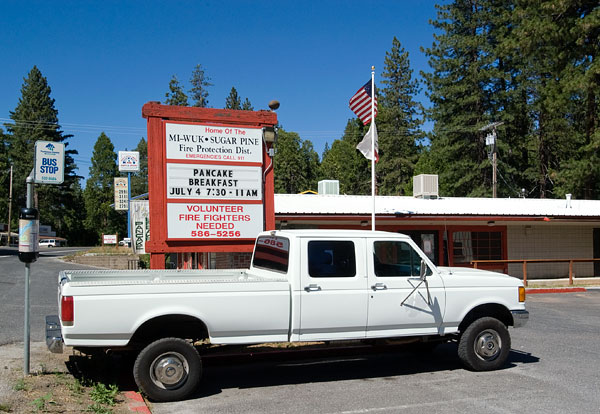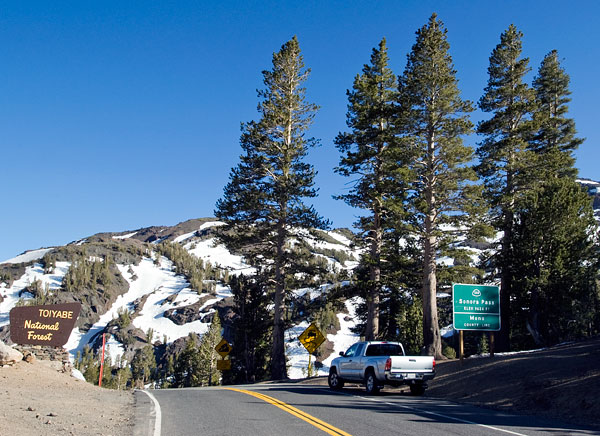 21 June 2009
(Click Photos to Zoom)
State Route 108 crosses Sonora Pass about fifty miles east of the commemorative plaque in Sugar Pine.
The pass is closed to traffic in the winter. Note the snow that remained above ten thousand feet in late June of 2009 before the drought.