California Historical Landmark 330
Bidwell's Bar
Bidwell Bar Boat Launch Parking Lot
End of Bidwell Canyon Road
Lake Oroville
Founded 1853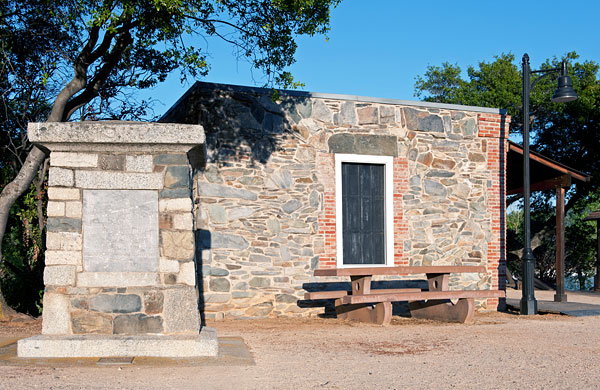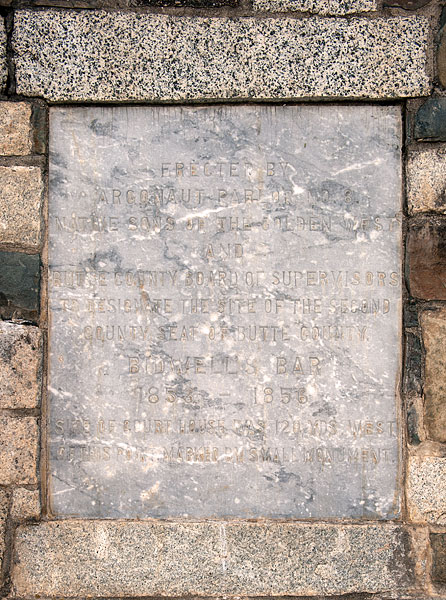 24 April 2013
(Click Photos to Zoom)
Erected by Argonaut Parlor No. 8.
Native Sons of the Golden West
And
Butte County Board of Supervisors
To designate the site of the second county seat of Butte County
Bidwell Bar
1853 - 1856
Site of the Court House was 120 yds west of this point. Marked by small monument.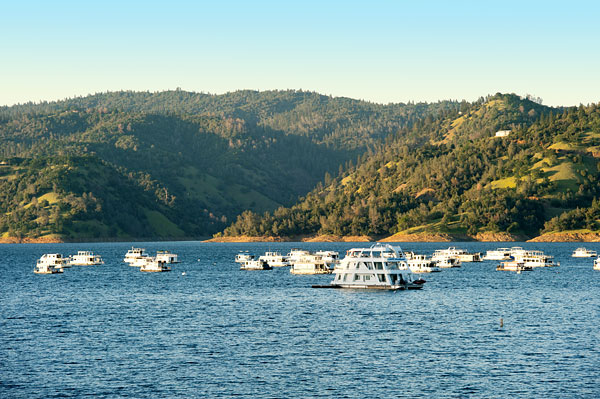 24 April 2013
(Click Photo to Zoom)
The marker was erected in 1917 about one mile northeast of its present location before the Feather River was dammed to create Lake Oroville.
The site of the courthouse now lies beneath the lake.