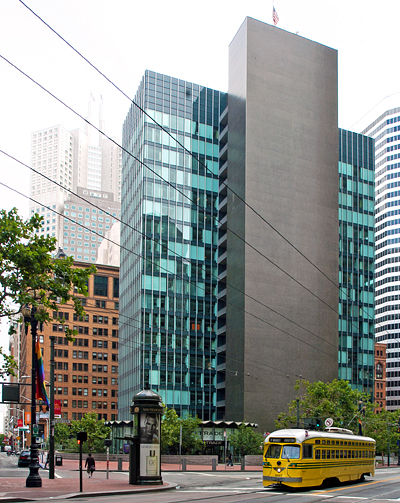 Crown Zellerbach Building in San Francisco
14 June 2008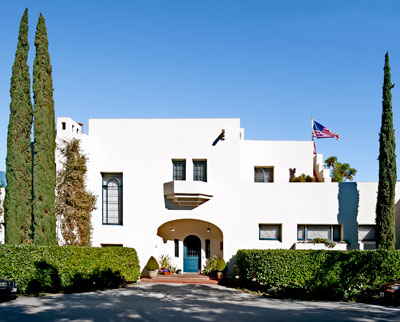 Lou Henry Hoover House at Stanford University
8 February 2011
(Click Photos to Zoom)
The term
International Style
originated with the 1932 show at the Museum of Modern Art in New York City entitled "Modern Architecture: International Exhibition."
The style rejected both historical references (Greek Revival, Renaissance Revival, Mission Revival, et al.) and ornamentation (Queen Anne, Richardsonian Romanesque, Art Deco, et al.).
Le Corbusier and Mies van der Rohe were the most influential architects working in the International Style. Mies encapsulated the style with the aphorisms "less is more" and "God is in the details."
Distinctive features are:
rectilinear forms
plane surfaces with no ornamentation
open interiors
glass, steel, reinforced concrete
cantilever construction