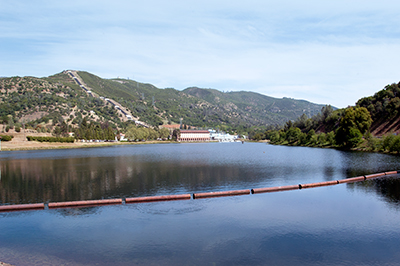 18 April 2008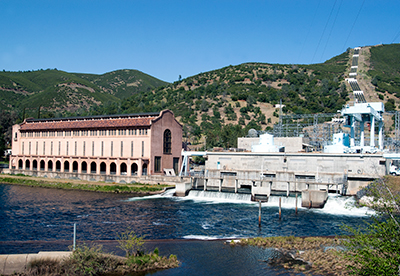 Old powerhouse on the left; new powerhouse on the right.
15 April 2008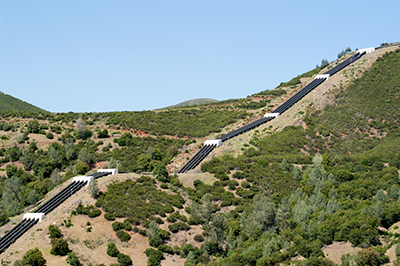 15 April 2008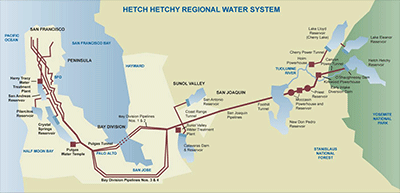 Hetch Hetchy Water System
Map courtesy San Francisco Public Utilities Commission
(Click Images to Zoom)
Moccasin Powerhouse
Switchback Road
Moccasin
During the Gold Rush, Moccasin was a stage coach stop on Big Oak Flat Road. A covered bridge spanned Moccasin Creek.
Today, Moccasin is a company town owned by the City and County of San Francisco.
The original Moccasin Powerhouse, which was built as a component of the Hetch Hetchy Project system, began generating electricity in 1925. The old powerhouse was replaced by a new powerhouse in 1969.

Some Company Towns