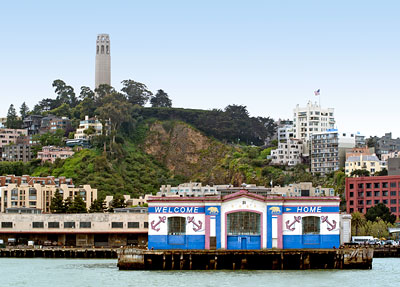 17 May 2006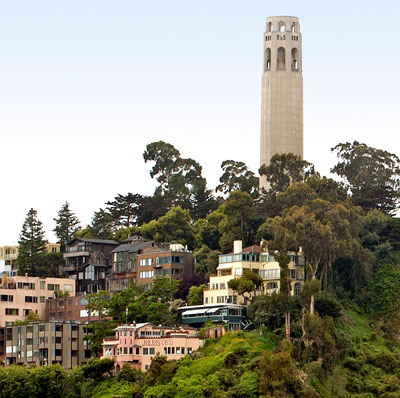 An enlargement of the photograph shows Julius' Castle
(
San Francisco Landmark 121
)
perched near the top of Telegraph Hill
(Click Photos to Zoom)
Pier 31
Embarcadero at Francisco
Built 1917-1918
Pier 31 consists of a bulkhead wharf and a substructure for the transit shed built in 1917 and a transit shed and bulkhead building built in 1918.
The bulkhead building is exceptionally wide, and connects on its south end with the bulkhead building of Pier 29. Alterations to Pier 31 appear to have been minor.
After the China Mail Steamship Company in 1918, the occupants of the pier are unknown until 1935. Between 1935 and 1960, it was occupied by Luckenbach Gulf Steamship Company. In 1967, it was occupied by Matson Navigation Company.
Pier 31 contributes to NRHP Listing #06000372: Port of San Francisco Embarcadero Historic District.