California Historical Landmark 39
Butte Store
CA-49
Scottsville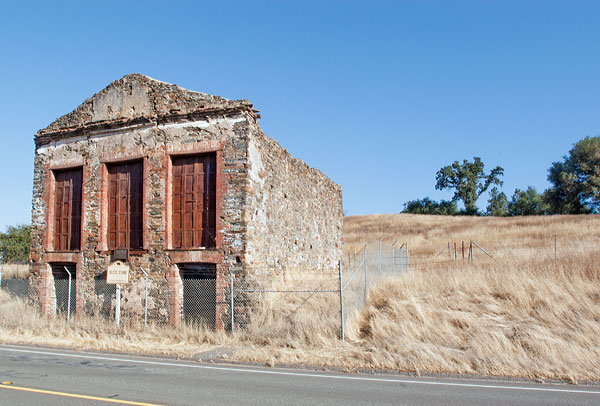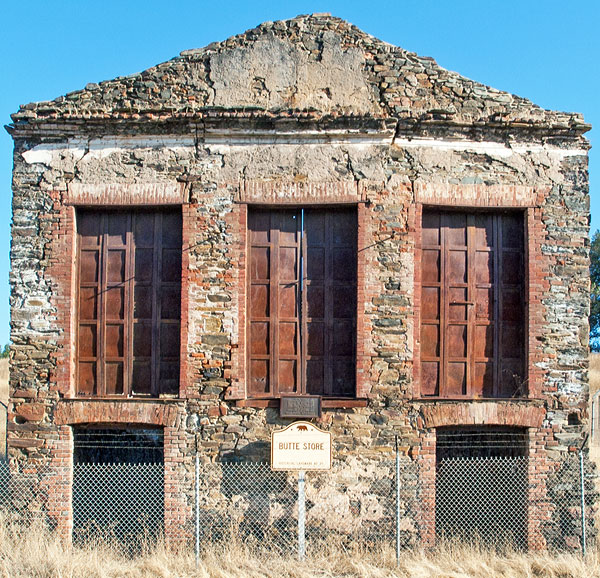 11 October 2006
(Click Photo to Zoom)
Butte Store
This is the only structure remaining of Butte City, prosperous mining town of the 1850s. As early as 1854 Xavier Benoist was conducting a store and bakery in this building. Later Ginocchio had a merchandise business here.
Citation from California Office of Historic Preservation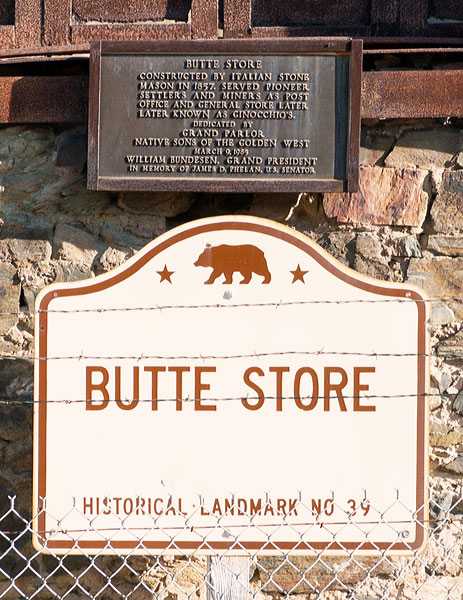 11 October 2006
(Click Photo to Zoom)
Butte Store
Constructed by Italian stone mason in 1857. Served pioneer settlers and miners as post office and general store. Later known as Ginocchio's.
Dedicated by Grand Parlor Native Sons of the Golden West
March 9, 1989
William Bundesen, Grand President
In memory of James D. Phelan, U.S. Senator

Gold Rush Stonemasons
Mining camps started as clusters of tents and other makeshift shelters. If the mine was productive, wooden buildings were erected and a town was born.
Conflagrations were a recurring curse. Often entire town were repeatedly destroyed by fire. Stonemasons, especially Italian immigrants from Liguria, began building "fire proof" banks and stores of stone or brick with iron doors and iron window shutters to protect the contents from fire.
Many of these stone buildings survive. Some of them, such as the Butte Store, are the sole reminders of a lost mining town.
Some of these buildings are: