California Historical Landmark 875
Old United States Mint
5th and Mission Streets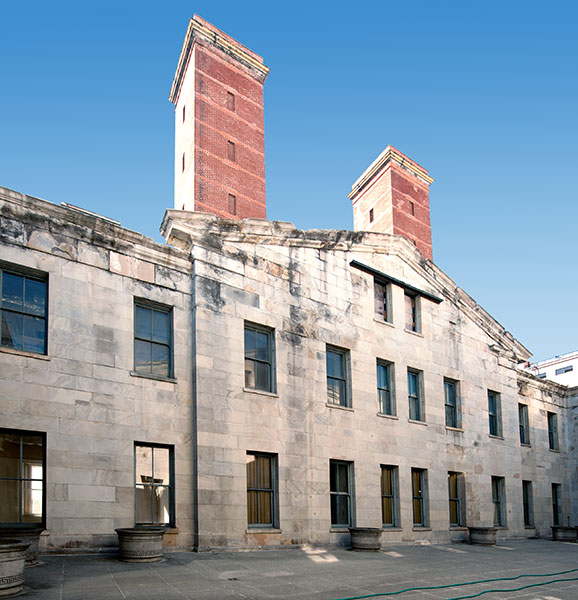 Courtyard in the Old United States Mint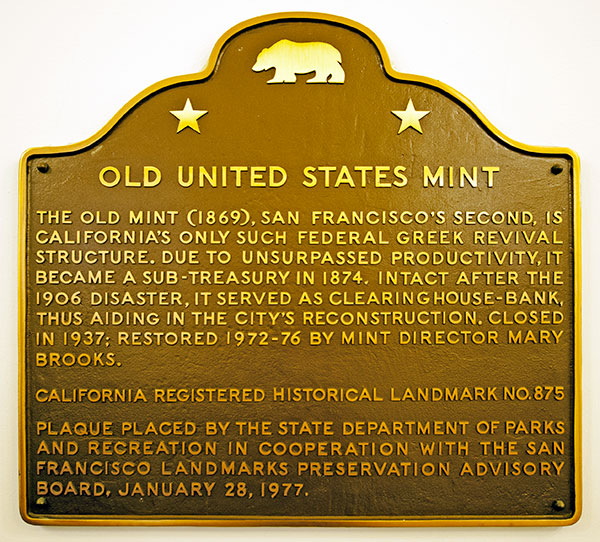 The plaque is mounted in the hallway inside the main entrance to the building.
16 November 2009
(Click Photos to Zoom)
Old United States Mint
The Old Mint (1869), San Francisco's second, is California's only such Federal Greek Revival structure. Due to unsurpassed productivity, it became a sub-treasury in 1874. Intact after the 1906 disaster, it served as a clearinghouse-bank, thus aiding in the city's reconstruction. Closed in 1937, it was restored in 1972-1976 by Mint Director Mary Brooks
California Registered Historical Landmark No. 875
Plaque placed by the State Department of Parks and Recreation in cooperation with the San Francisco Landmarks Preservation Advisory Board, January 28, 1977.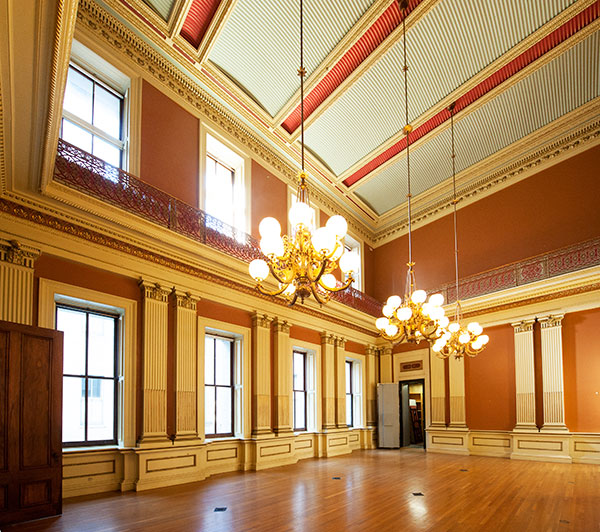 Counting Room
16 November 2009
(Click Photo to Zoom)
Miners brought bags of gold to be weighed and exchanged for currency. Armed guards stood on the balcony above watching the transactions below.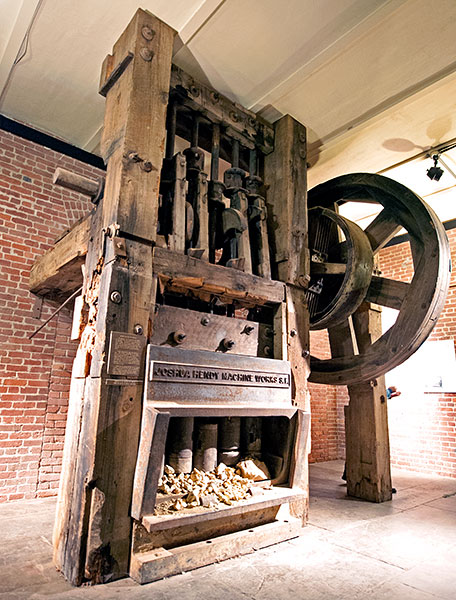 Five Stamp Mill
16 November 2009
(Click Photo to Zoom)