California Historical Landmark 256
Mokelumne Hill IOOF Hall
North Main and East Center Streets
Mokelumne Hill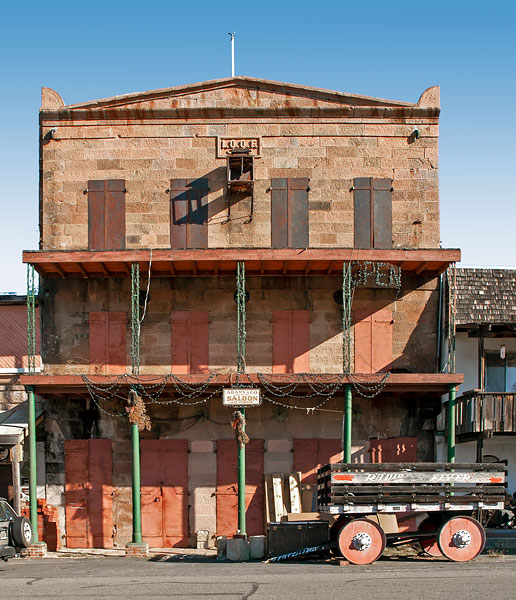 11 October 2006
(Click Photo to Zoom)
Mokelumne Hill IOOF Hall
This is said to be California's first three-story building to be erected outside the coastal towns. The original building was erected in 1854 as a two-story building - a third story to be used for lodge purposes was added later.
Citation from California Office of Historic Preservation

We could not locate a commemorative plaque for the Mokelumne Hill IOOF Hall.

The Independent Order of Odd Fellows (I.O.O.F.) is an altruistic fraternal organization derived from the similar English Oddfellows service organizations which came into being during the 1700s....Although in Britain the Odd Fellows tended to meet in pubs, in the U.S. the lodges often built their own facilities. Many of these are now on the U.S. National Register of Historic Places....
From Wikipedia entry for Independent Order of Odd Fellows