California Historical Landmark 123
Two Miles to Columbia
State Route 49 at Parrotts Ferry Road
Founded 1850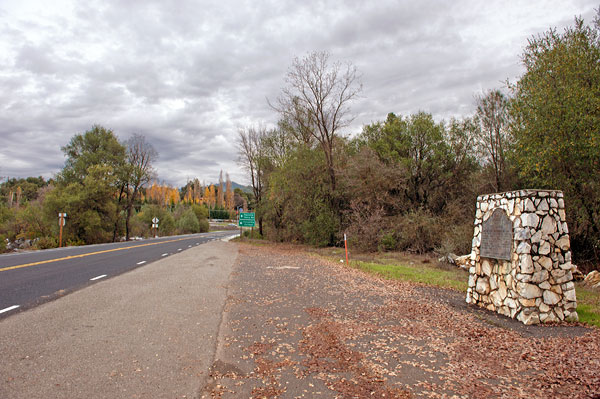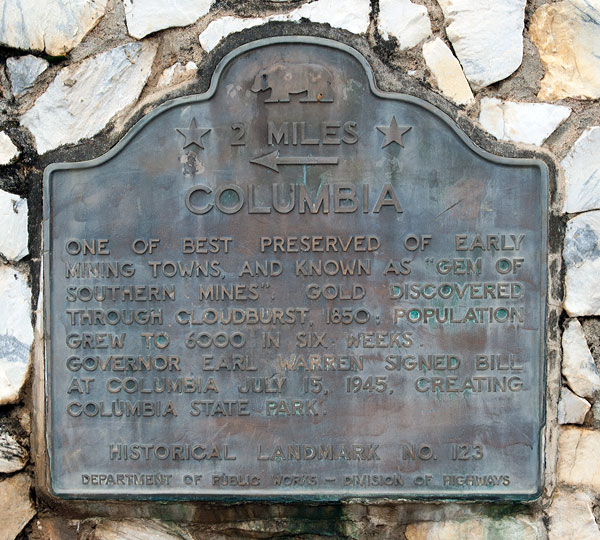 4 December 2012
(Click Photos to Zoom)
2 Miles
<——
Columbia
One of best preserved of early mining towns, and known as "Gem of Southern Mines". Gold discovered through cloudburst, 1850. Population grew to 6000 in six weeks. Governor Earl Warren signed bill at Columbia July 15, 1945, creating Columbia State Park.
Historical Landmark No. 123
Department of Public Works - Division of Highways

Another California plaque is located in the town of Columbia, and Columbia is also a National Register Historic District.