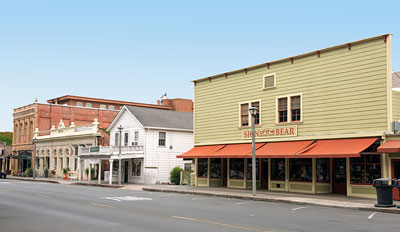 Masonic Hall,
Batto Building
, antique shop and Ruggles Building
29 August 2016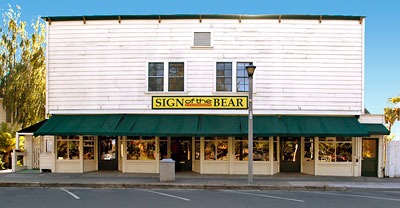 6 June 2004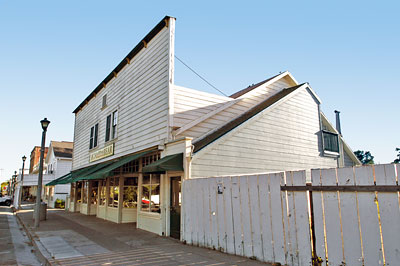 Old West false-front construction
6 June 2004
(Click photos to enlarge)
Ruggles Building
437 First Street West
Sonoma
Built 1870
This wood-frame Italianate building, which was probably built in the 1870s, contributes to the Sonoma Plaza Historic District. When it was listed, the sign on the façade read Ruggles. When we photographed it in 2004 and 2016, the sign read Sign of the Bear.