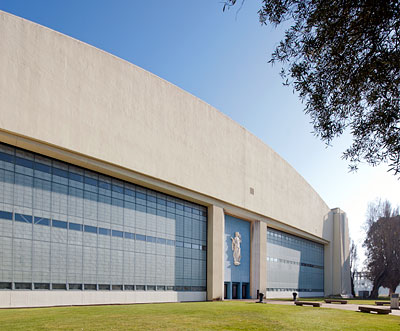 24 December 2011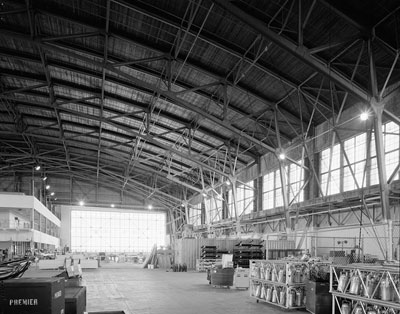 September 2003
Courtesy of Historic American Buildings Survey
Hall of Transportation and
Palace of Fine and Decorative Arts
29 April 2012
(Click Photos to Zoom)
National Register #08000082
Golden Gate International Exposition Hall of Transportation
300 California Avenue
Treasure Island
The Hall of Transportation is significant as one of the best remaining examples of buildings constructed on Treasure Island as part of the 1939-40 Golden Gate International Exposition.
The building served as the Hall of Transportation during the exposition and was constructed to serve as one of two hangars built for the San Francisco airport that was planned for the island. The other hangar, which is also listed on the National Register, housed the Palace of Fine and Decorative Arts.
Both buildings are successful examples of Art Moderne commercial architecture from the late 1930s and retain integrity to their period of significance between 1938 and 1940.
(Source: Historic American Buildings Survey)

Points of interest on Yerba Buena Island and Treasure Island: