California Historical Landmark 987
Treasure Island
San Francisco Bay North of Yerba Buena Island
Built 1936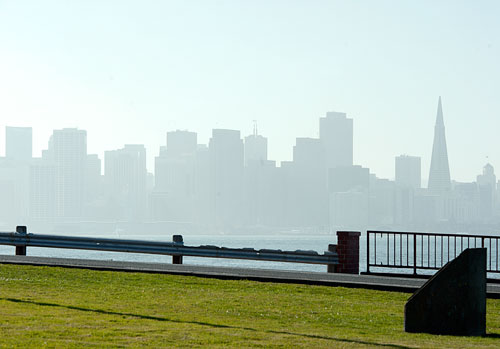 Base of Historical Marker and San Francisco Skyline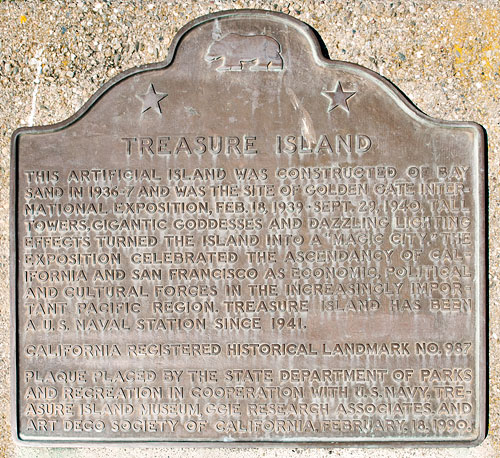 Both Photos 24 December 2011
(Click Photos to Zoom)
Treasure Island
This artificial island was constructed of bay sand in 1936-37 and was the site of Golden Gate International Exposition, Feb. 18, 1939 - Sept. 29, 1940. Tall towers, gigantic goddesses and dazzling lighting effects turned the island into a "Magic City." The exposition celebrated the ascendancy of California and San Francisco as economic, political and cultural forces in the increasingly important Pacific region. Treasure Island has been a U.S. Naval Station since 1941.
California Registered Historical Landmark No. 987
Plaque placed by the State Department of Parks and Recreation in cooperation with U.S. Navy, Treasure Island Museum, GGIE Research Associates, and Art Deco Society of California, February, 18, 1990.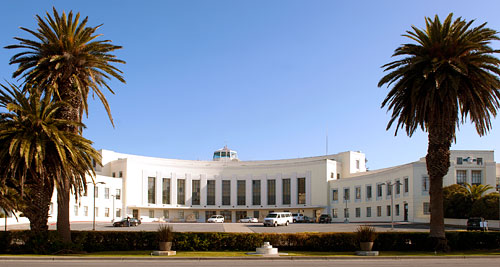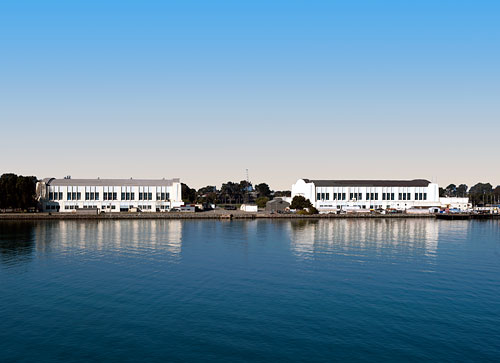 Points of interest on Yerba Buena Island and Treasure Island: