California Historical Landmark 778
La Grange Mine
State Route 299
Weaverville
Began Operation 1862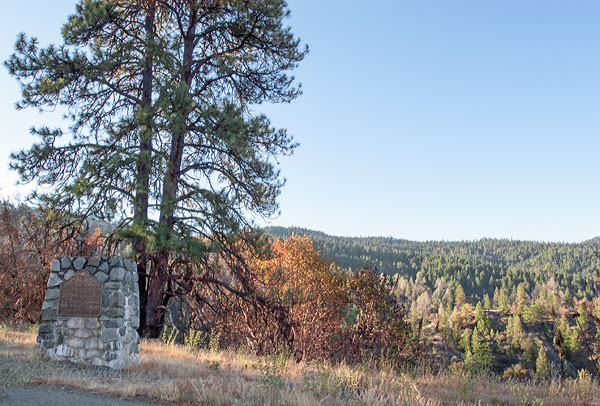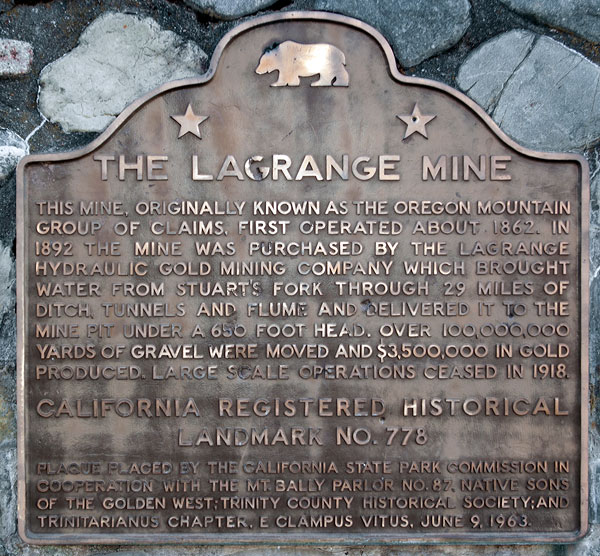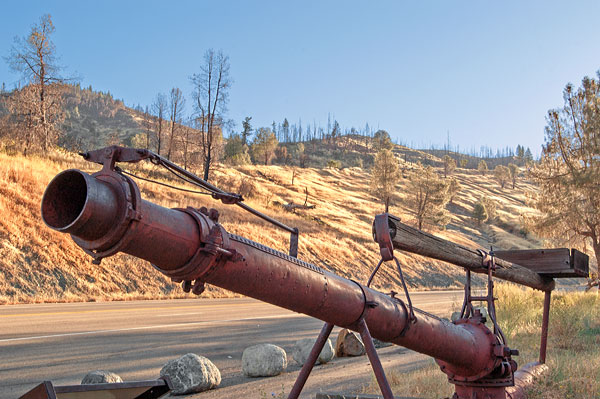 A Water Cannon or Giant Monitor
A monitor from the La Grange Mine is displayed at Malakoff Diggins State Historic Park
near Nevada City, California.
All Photos 15 July 2007
(Click Photos to Zoom)
The La Grange Mine
This mine, originally known as the Oregon Mountain Group of Claims, first operated about 1862. In 1892 the mine was purchased by the La Grange Hydraulic Gold Mining Company, which brought water from Stuart's Fork through 29 miles of ditch, tunnels, and flume to deliver it to the mine pit under a 650 foot head. Over 100,000,000 yards of gravel were moved and $3,500,000 in gold produced. Large-scale operations ceased in 1918.
California Registered Historical Landmark No. 778
Plaque placed by the California State Park Commission in cooperation with the Mt. Bally Parlor No. 87, Native Sons of the Golden West; Trinity County Historical Society; and Trinitarianus Chapter, E Clampus Vitus, June 9, 1963.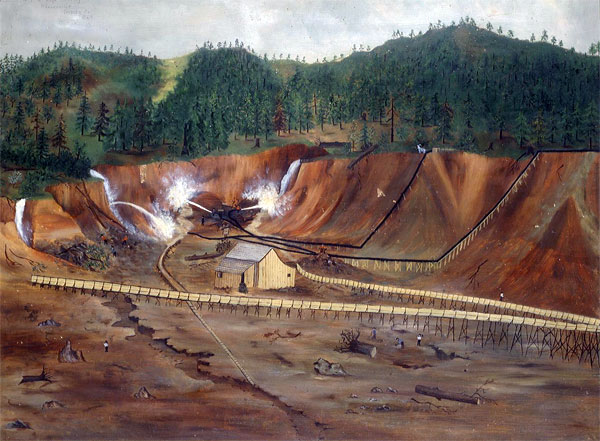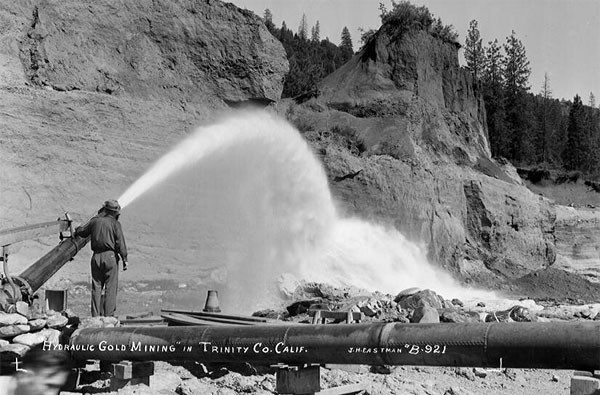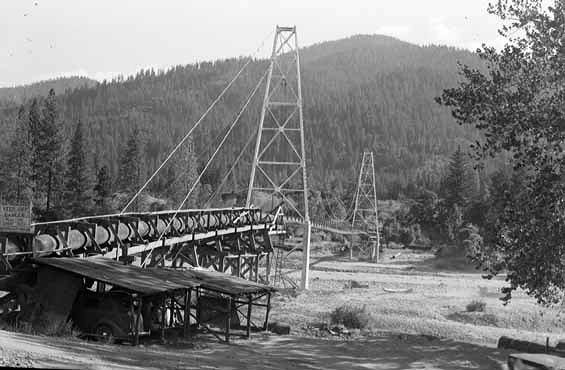 The miner's realm is necessarily dead, divisable, and detached, a treasure trove for taking and leaving. To regard it otherwise would make the wounds inflicted on the earth unenduarbly painful.
Imperial San Francisco, Gray Brechin, University of California Press, 1999, page 17.