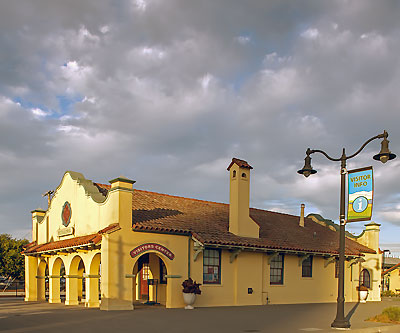 29 August 2016
Northwestern Pacific Train Depot
210 Lakeville Street
Petaluma
Built 1914
This Northwestern Pacific Train Depot was designed by Southern Pacific Railroad architect D. J. Patterson in the Mission Revival style.
In 2003, the Sonoma Marin Rail Transit Commission (SMART) leased the building. It was renovated based on historic pictures and renderings.
In 2005, the Visitor Center moved into the building.