California Landmark 519
Bell's Bridge
US 99 and Clear Creek Road
Redding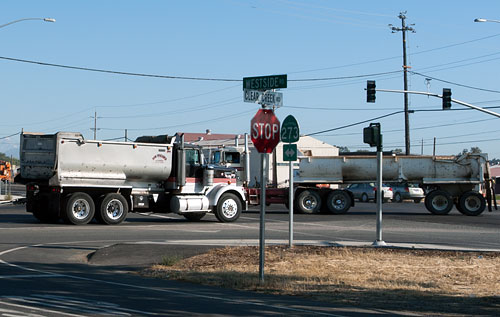 20 September 2006
(Click Photo to Zoom)
The California Office of Preservation offers the following citation for Bell's Bridge at ohp.parks.ca.gov.
Bell's Bridge
Erected in 1851 by J. J. Bell, this was an important toll bridge on the road from Shasta City to Tehama. Bell's Mansion, erected in 1859 on Clear Creek, was a favorite stopping place for miners on their way to the Shasta, Trinity, and Siskiyou gold fields.
According to our calculations, Bell's bridge used to be here. But we found no bridge, no creek, no plaque. Just a congested intersection where Clear Creek Road and Westside Road meet Old US 99, rechristened SR 273 along this stretch.
An employee of a nearby business said that a plaque used to stand at this intersection, but she did not remember when it disappeared.
Head about seven miles out Clear Creek Road for a more bucolic site, Reading's Bar.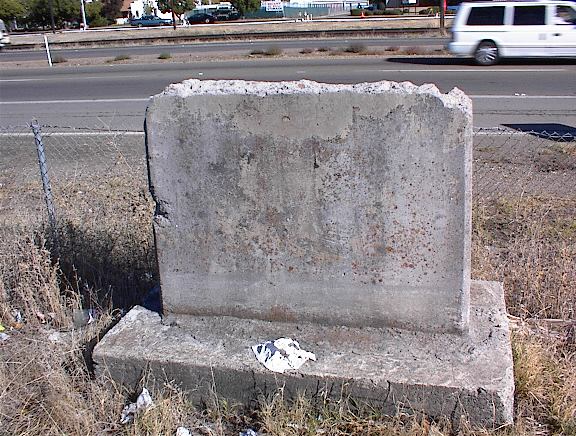 November 2001
This photograph of the remnants of the Bell's Bridge historical marker was sent to us by Marc DiSalvo and Malinda Zelazo. The photograph was taken in 2001 about five years before we visited the site.