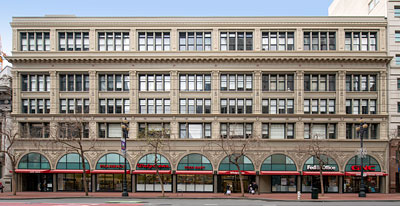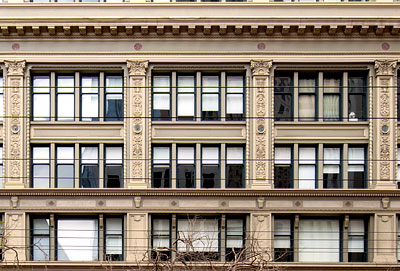 Fenestration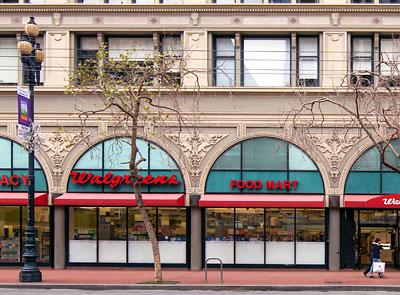 Arcade
The streetlight on the left is one of the Path of Gold Light Standards.
12 January 2020
(Click Photo to Zoom)
Bankers Investment Building
730 Market Street
Built 1912
Expanded 1918
This steel-frame structure was designed by architect Frederick H. Meyer. The terra cotta ornamentation is derived from Renaissance and Baroque sources.
The first four floors were built in 1912. The fifth floor was added in 1918.