California Historical Landmark 765
Temple Israel Cemetery
East Acacia Street Between North Pilgrim and North Union
Stockton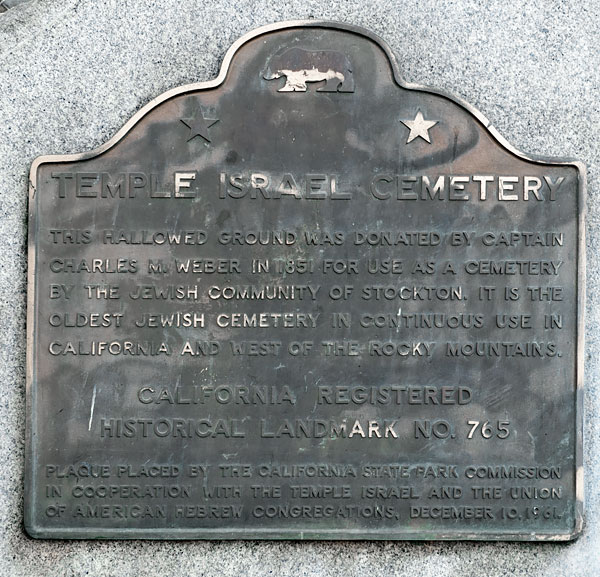 3 December 2012
(Click Photos to Zoom)
Temple Israel Cemetery
This hallowed ground was donated by Captain Charles M. Weber in 1851 for use as a cemetery by the Jewish community of Stockton. It is the oldest Jewish cemetery in continuous use in California and west of the Rocky Mountains.
California Registered Historical Landmark No. 765
Plaque placed by the California State Park Commission in cooperation with the Temple Israel and the Union of American Hebrew Congregations, December 10, 1981.