California Historical Landmark 57
La Punta de Los Muertos
South End of Pacific Highway
San Diego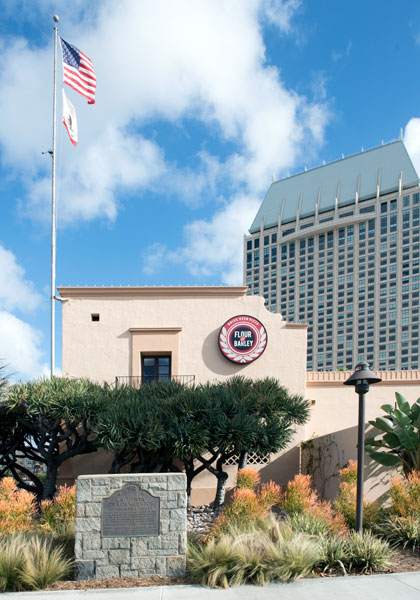 The building directly behind the historical marker is the former
San Diego Police Headquarters
.
The highrise building is the Manchester Grand Hyatt Hotel.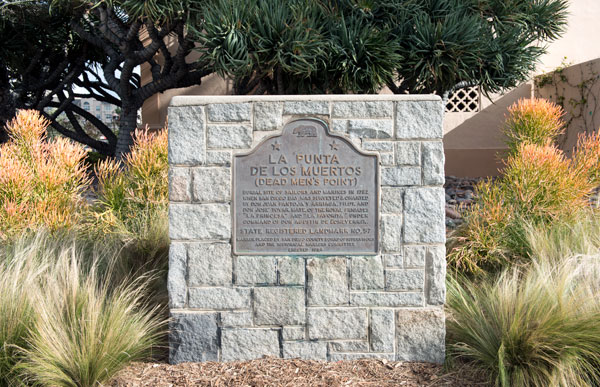 This historical marker has particularly attractive landscaping.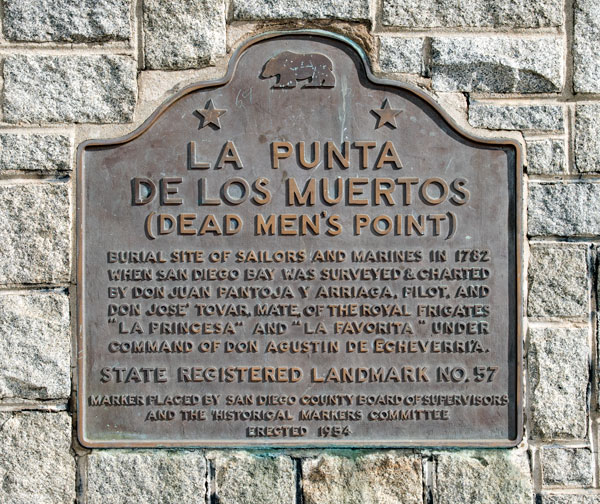 24 December 2016
(Click Photos to Zoom)
La Punta de los Muertos
(Dead Men's Point)
Burial site of sailors and marines in 1782 when San Diego Bay was surveyed & charted by Don Juan Pantoja y Arriaga, pilot, and Don Jose Tovar, mate, of the royal frigates "La Princesa" and "La Favorita" under command of Don Augustin de Echeverria.
State Registered Historical Landmark No. 57
Marker placed by San Diego County Board of Supervisors and the Historical Markers Committee
Erected 1954