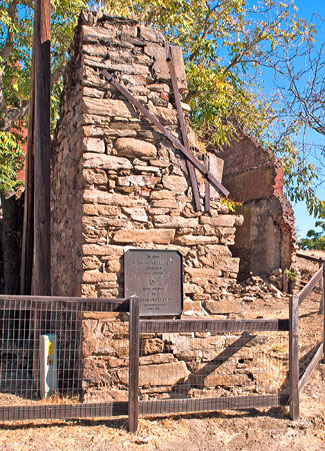 The Marker Reads:
In 1856
D. Ghirardelli & Co.
Operated
This Store
Now Owned
By
Ghirardelli Co.
Chocolate & Cocoa
Since 1852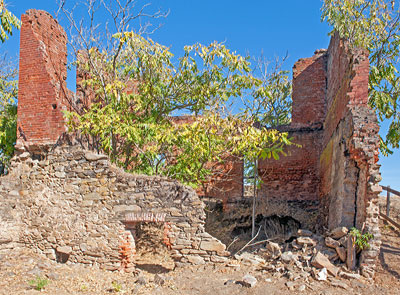 28 October 2012
(Click Photos to Zoom)
Ghirardelli & Company
2890 Bear Valley Road
Hornitos
Built 1856
Domenico Ghirardelli came to Hornitos after selling his trading post on the Stanislaus River. He built this general supply store of dressed schist and adobe to serve needs of gold miners.
After three years of successful operation, Ghirardelli sold his business and moved to San Francisco to devote his full attention to the Ghirardelli Chocolate Company which he had founded in 1853.
After his departure, a brick upper story was added to the building and the Odd Fellows Lodge was then located on the second floor. The lower floor was then used for an amusement hall and saloon.
Source: The Virtual California Gold Country: Highway 49 Revisited Online